Cedar Gabled Hive Top
A beautiful option for an aesthetically pleasing yet functional hive top.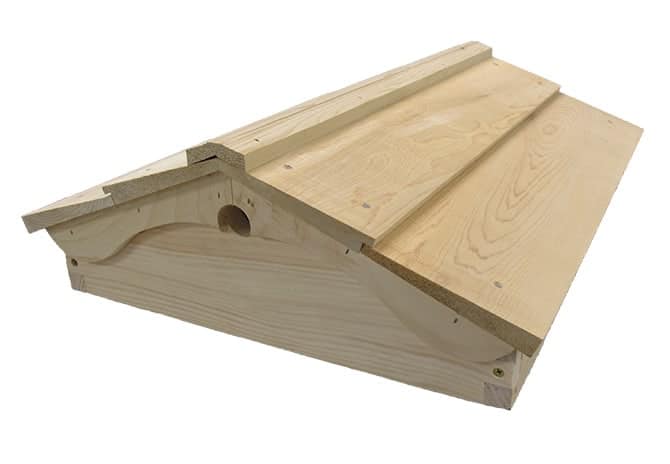 This beautiful hive top is enjoyed by many beekeepers with a focus on the aesthetic, as well as functional, aspects of their beehives.
The roof and ridge cap are constructed with long-lasting cedar. Includes a screened ventilation hole on each end, plus two screened ventilation holes on the underside. These help to vent excess moisture. Also includes a decorative facia and box-jointed corners.