Deep 4 Frame Nuc Box
These double nuc supers allow you to create a four frame over four frame hive, one on each side of the Double Nuc box.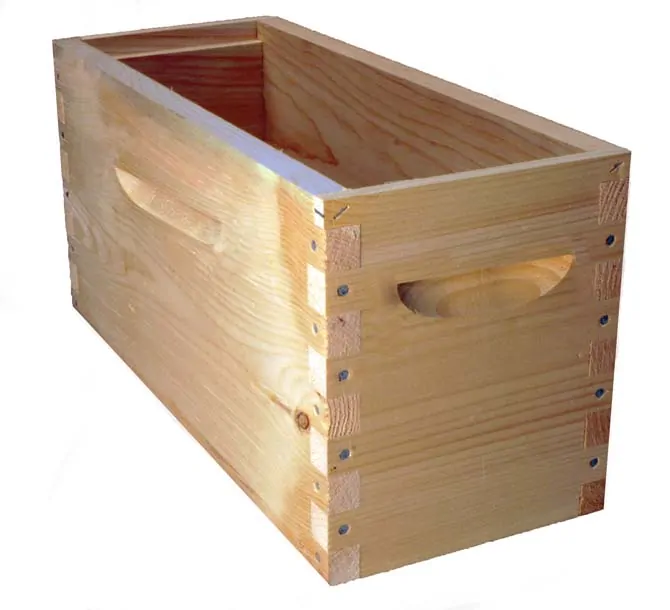 The 4-Frame Deep Double Nuc Super is used to extend our Double Nuc Hive system. With the added expansion of deep supers over the Double Nuc box, you have the ability to set your nucs up with 8 frames set up in a 4 frame over 4 frame configuration. This box accepts deep frames.
Note: Two 4 Frame Supers are used per Double Nuc Hive.
This product comes unassembled and nails are not included. Use the same 7D Galvanized nails used for assembling any hive body or super.
The short ends of the boxes do not have starter holes drilled for nails.
Outside dimensions: 19-7/8″ long by 8-1/8″ wide by 9-1/2″ tall. Wall thickness: 3/4″.