Bee People & the Bugs they Love
Informative, funny, a true must read!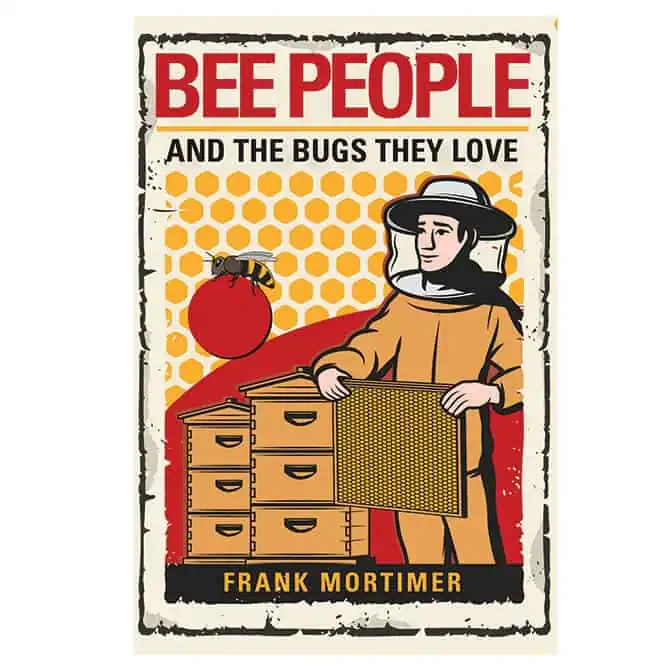 With a swarm of offbeat characters and fascinating facts, Frank the Bee Man delivers an informative, funny, and galvanizing book about the symbiotic relationship between flower and bee, and bee and the beekeepers who are determined to protect the existence of one of the most beguiling and invaluable creatures on earth.
Bee People and The Bugs They Love is a must read for all bee enthusiasts.
About the Author:
Frank Mortimer is an adjunct instructor at the Cornell University Master Beekeeping Program, Vice President of the New Jersey State Beekeepers Association, and a certified master beekeeper. As president of the Northeast NJ Beekeepers Association since 2011, he has significantly grown his club's membership; aligned the Northeast NJ Beekeepers with Ramapo College; founded the "Honey Cup," an annual honey tasting competition, and promoted beekeeping throughout the Northeast. Frank has published multiple articles in Bee Culture Magazine and has led beekeeping seminars across New Jersey and at The New York Botanical Garden. In addition, he successfully campaigned for his hometown of Ridgewood to become New Jersey's first "Bee City USA." Frank is married, has three children, and beekeeping is something the whole family enjoys doing together.