Beekeeper's Problem Solver
Presented in the context of common problems we might see in our bee yard, a highly practical guide that goes beyond merely fixing these problems.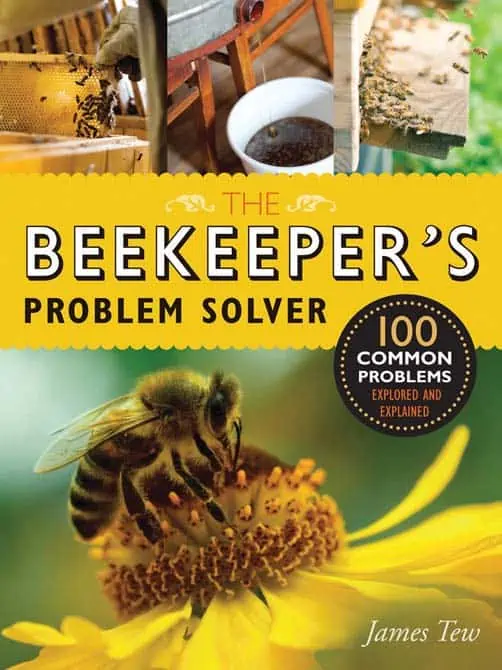 Details
Starting a colony is a lot of fun and there's a lot to learn. Keeping it healthy and productive is the next challenge. After a beekeeper has installed those first hives, the learning starts in earnest!
This book walks the reader through 100 common problems encountered by beekeepers. Beyond merely describing each issue, the underlying cause is explained. Ideas and suggestions are provided for how to resolve the problem and, where possible, best practices that can help avoid the problem in the first place.
Topics covered include:
Beekeeping Basics
Beekeeping Equipment
Biology and Behavior of the Colony
Managing and Manipulating Hives
Queen Production and Maintenance
Diseases and Pests of Honey Bees
Pollen and Pollination
Producing and Processing Honey
Beeswax, Propolis, and Specialty Issues
While the book is an enjoyable, fascinating and proactive read for anyone starting out in beekeeping, it is a popular book for intermediate beekeepers looking to expand their knowledge.
Well-illustrated with photographs and helpful diagrams and well indexed for quick reference, The Beekeeper's Problem Solver is a valuable resource to many beekeepers.
Our View
A popular and well-organized book, we consider this book of primary interest to the beekeeper who has moved beyond the beginner stage (though a good read for all beekeepers). Not intended to be a dry reference-like resource, the book is a helpful and enjoyable read, whether in front of a fire over the winter months or on the deck while enjoying your summer bees! Written in an easy-to-absorb, informal tone, we recommend this book as a valuable addition to a beekeeping library.
Category : General Beekeeping