Lyson Manual 12 Frame Honey Extractor
The perfect extractor for the hobbyist with at least a few hives.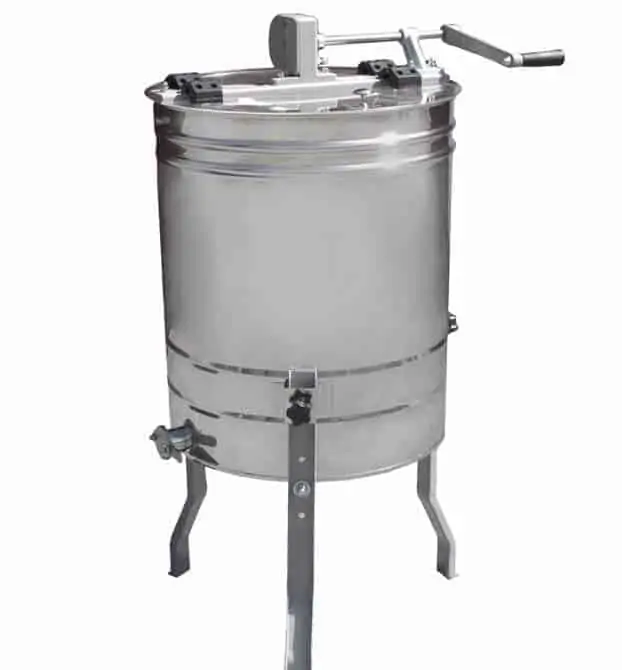 Medium or deep frames fit radially, so they do not need to be flipped during extraction. The extractor can also extract two deep frames tangentially with the included adapters (frames must be flipped during extraction).
Features:
Stainless steel drum (20″ diameter x 24″ tall)
Heavy-duty welded stainless steel basket (4 segments – 3 frame per segment)
Hinged clear Plexiglas covers
Heavy-duty steel gearbox with stainless steel shaft and steel crank arm
Built in brake: turn handle in reverse to apply brake and slow the basket
Stainless steel honey gate
Adjustable height steel legs with bolt holes for attachment to floor
Floor to drum clearance of 13″-17″ (assembly required)
INCLUDED FREE: Two tangential inserts for deep frames (a $50 value) allow you to extract two deep frames tangentially.
SHIPPING NOTE : Our large extractors are heavy-duty products, with specialized shipping requirements. On receipt of your order, we will contact you with some brief questions about delivery logistics. These are sent within 24 hours of your order being received and to the email address specified with your order.