Lyson Manual 4 Frame Honey Extractor
Hand-cranked, stainless steel honey extractor holds 4 medium or 2 deep frames.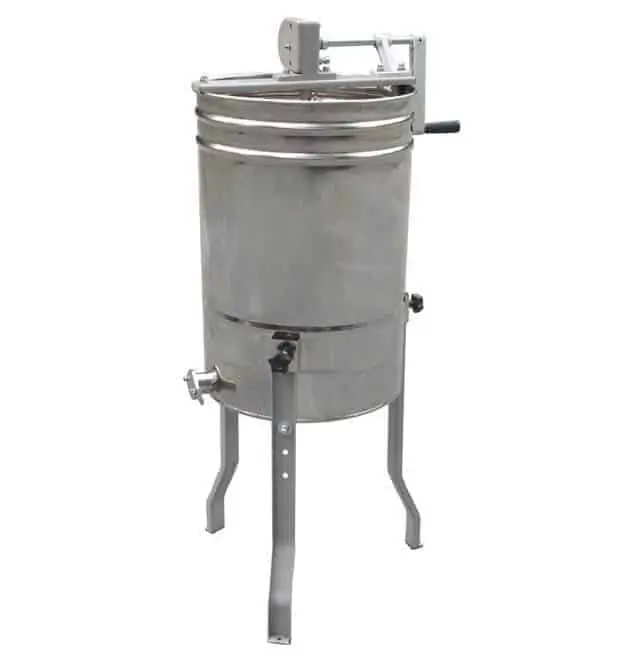 This durable extractor will last for many seasons and is an excellent machine for a beekeeper with a few hives.
Unlike other hand crank extractors, the handle is side mounted for more comfortable cranking. The 2019N uses a unique cast steel worm gear drive that allows the basket to freewheel without the handle spinning, and a brake that is applied by gentle backwards pressure on the crank (similar to a cruiser bicycle).
Includes drum with basket, clear acrylic cover, and steel legs. Note: This extractor is tangential.
The drum with basket is constructed of polished 25 gauge stainless steel. A rectangular stainless steel wire basket holds two or four frames. Honey is poured through a 1 ¼" stainless gate valve with o-ring seal.
Dimensions
16" Diameter; 29" Tall (without legs)
This extractor can hold 2 deep Langstroth frames (9 1/8"), 4 medium Langstroth frames (6 ¼"), or 4 shallow Langstroth frames (5 3/8").
Includes a 24 month warranty.