BetterComb Wired Frames
Designed to work with BetterComb Synthetic Comb, this wood frame is wired with two wires for maximum support.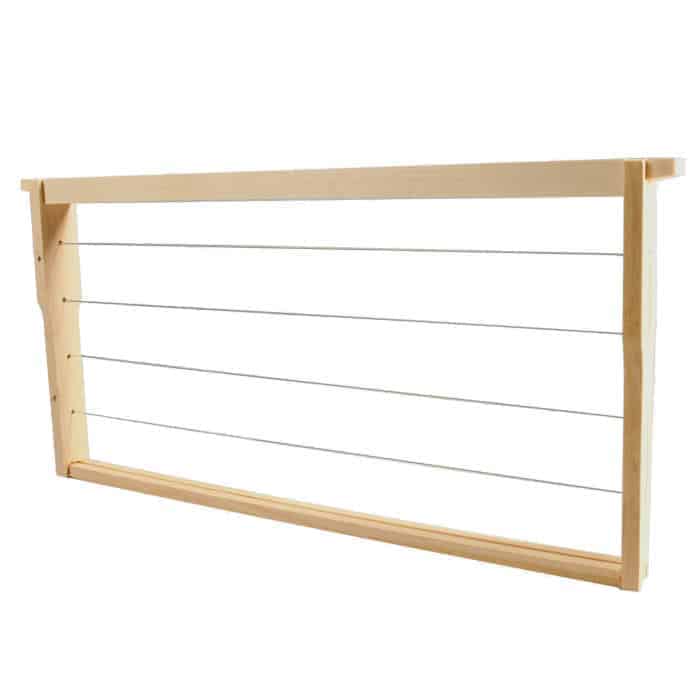 The two ends of the wire are anchored on a side bar for easy heating and embedding using our BetterComb Embedding Device (not included). The frame has grooved top and bottom bars and can also be used with no-hook wax foundation.
Watch this video to see how BetterComb is installed in wire frames.
Dimensions:
Deep : 19″ long top bar by 9-1/8″ overall depth.
Medium : 19″ long top bar  by 6-1/4″ overall depth.