Insulated Outer Cover
Gives your hive extra insulation and protection against the rain and wind.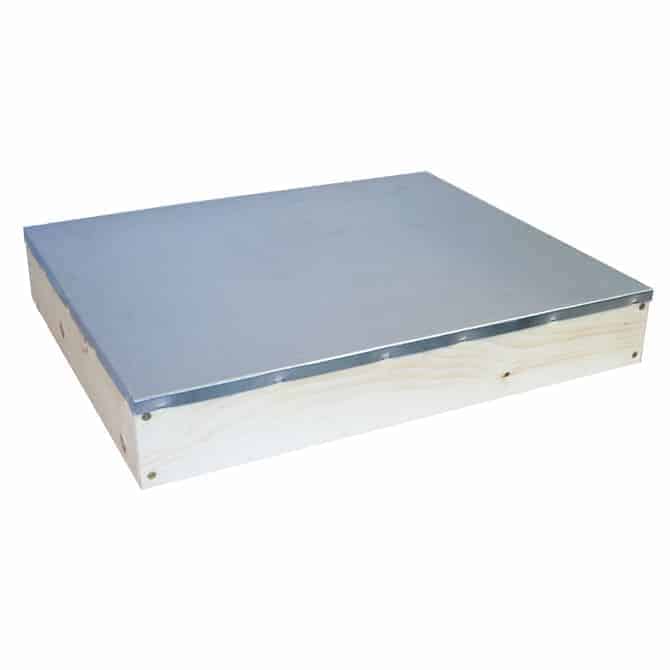 The rim is deep enough to cover a standard or deep inner cover, and has a notch on both ends to ensure the inner cover notch is not blocked. The metal cover is the same durable galvanized steel used on our standard telescoping cover. Our outer covers are constructed with a 26 gauge galvanized metal. This cover is super strong and will help keep your hive insulated. This cover has an R-Value of R5.
 Choose 10 or 8 frame option. Does not fit BeeMax or Lyson hives.