Lyson Lightweight 3-Box Complete Hive
A kit with medium boxes, made from polystyrene and lighter than classic wood hives. This hive will help ease strain on your muscles.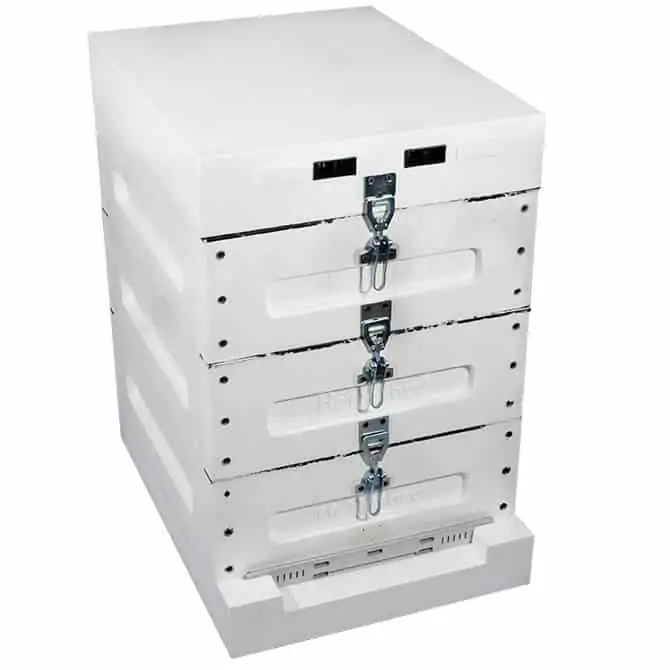 Langstroth polystyrene 10-frame beehive with all medium boxes, manufactured by highly respected Lyson in Poland. Boxes come assembled and this kit comes with all components necessary to start a colony.
Because of Lyson hives' high R-Value(6+), your bees will be better insulated in Lyson equipment than if in a wooden hive, helping them survive through the harsh winter and stay cool in the heat of summer.
Plastic frame options include black or white foundation color choice. A heavy-wax option is also available, which can help increase your bees' acceptance and entices them to draw out  combs faster.
Included:
Outer Cover with 8 polystyrene plugs and 8 plastic venting plugs
Cloth inner cover
Three Assembled Medium Supers with Latches (to use as Hive Bodies)
30 Assembled Medium Frames
Bottom board with removable tray for varroa testing and ventilation
Note: This hive comes unpainted. We recommend painting polystyrene equipment with an exterior latex paint to protect from the elements & extend the life of the hive.