Premium Smoker
A high-quality smoker, designed with the serious beekeeper in mind. Features an 27 gauge stainless steel construction, insulated heat shield and leather bellows.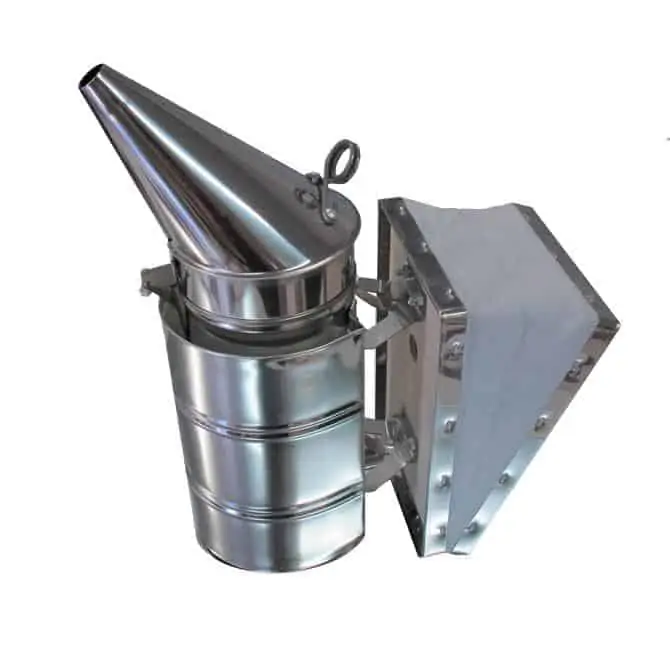 The bellows feature an intake valve to lower refill time. The heat shield is fully-insulated, allowing the smoker to be set on a polystyrene cover without fear of melting.
The smoker's nozzle is smaller than most smokers (around 5/8") which creates more far-reaching blast of smoke.
The combustion chamber has a perforated aeration grate to distribute air evenly. Lid closes with a pin.
Combustion chamber dimensions: 8" tall by 3-3/4" diameter
Overall dimensions: 12" tall by 5" wide by 11" deep (bellows expanded)
Weight (empty): 2 lb 8 oz