Bee Health and Veterinarians
A nice resource for veterinarians to become more familiar with bees.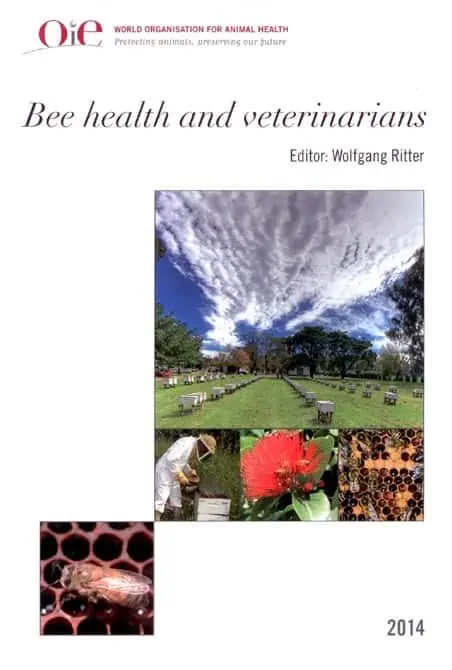 Consider this European book if you are a veterinarian looking to learn about diseases or if you have a veterinarian you would like to encourage to learn about diseases.
Maintaining bee health is a central responsibility in beekeeping, for both professional and amateur beekeepers, because only healthy bees are able to pollinate successfully and achieve a good honey harvest. Bee losses have become an increasingly serious problem throughout the world. The reasons for the losses are manifold and range from environmental influences to pathogenic agents. Bee health has also been affected by harmful practices in worldwide trade
New parasites and pathogens have been spreading more quickly than ever before. Only if all the parties involved work together to tackle the problem will bee health be improved in the future. Government veterinarians must be knowledgeable about bees and bee diseases as they are responsible for dealing with notifiable bee diseases/pests and international trade controls. However, private veterinary practitioners must also be informed about the relationship between the physiology of bees and the pathology of honey-bee diseases, as they are responsible for prescribing and delivering the appropriate medicines required by beekeepers. This publication provides a concise but comprehensive overview of this complex set of problems.