Apiary Diagnostic Kit
Increases beekeeper confidence in hive management by providing tools to monitor and diagnose changes in the hive before they reach a critical stage.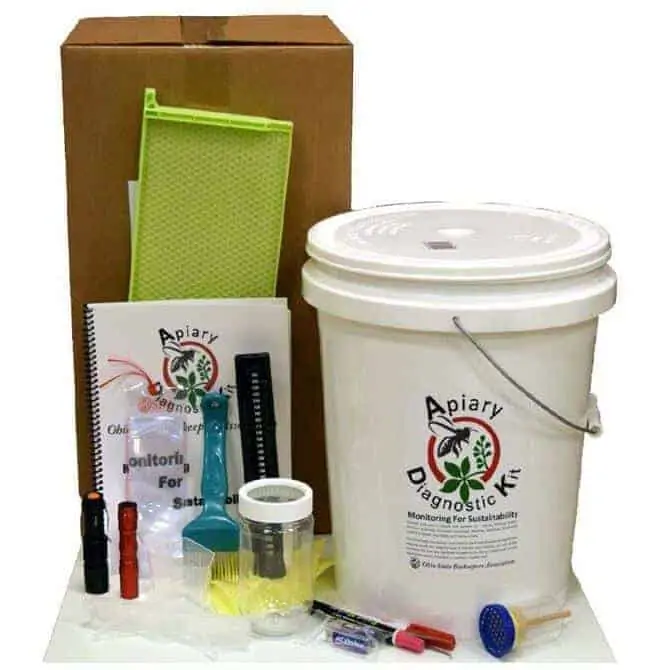 The items in this kit were chosen and tested by members of the Ohio State Beekeepers Association. The kit includes a manual covering many common diseases of honey bees and how kit items can be used to diagnose these diseases.
The kit contains :
5 gallon white bucket with lid
Fresnel Lens
Tweezer
LED Flashlight
UV Flashlight
Capping Scratcher
Sugar Shake Jar and Screen
Rubber band
Coffee Filters
Drone Comb Frame
Queen Marking Tube
Queen Marking Pen
Dry Erase Marker
Measuring Cup
Hive Beetle Blaster
Hive Beetle Jail
Microfiber Towel
34 page full color-laminated, spiral-bound manual.