12 oz. Silicone Mold Release
Make candle removal easier with this Silicone Mold Release spray.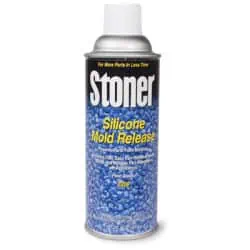 Metal molds or well-used polyurethane molds can be difficult to remove candles from. This mold release spray helps to lubricate the mold and prevent sticking, especially on finer details. Lightly apply silicone spray to mold, focusing on detailed areas, before pouring your wax. Helps remove candles from more intricate urethane molds, and any hard mold.