Hogg Halfcomb Label Set
A polished look for your comb honey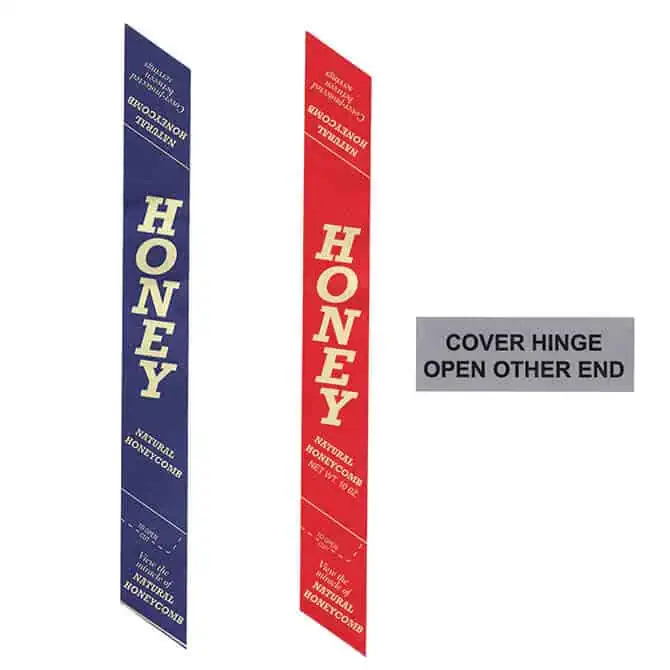 Whether gifting your honey or selling it at a market, these labels, designed specifically for Hogg Halfcomb cassettes, are perfect adding a finished look.
These labels do not have a weight printed on them, since comb honey weight varies with each cassette.
Label Set Includes 50 blue, 50 red and 100 grey hinge labels.
Label sizes:
Blue and red: 9″ x 1″
Gray: 3-1/4″ x 1-3/16″
See also the Hogg Halfcomb system