Lyson 10 Frame Deep Hive Body
Featuring excellent insulation and built-in plastic frame rests.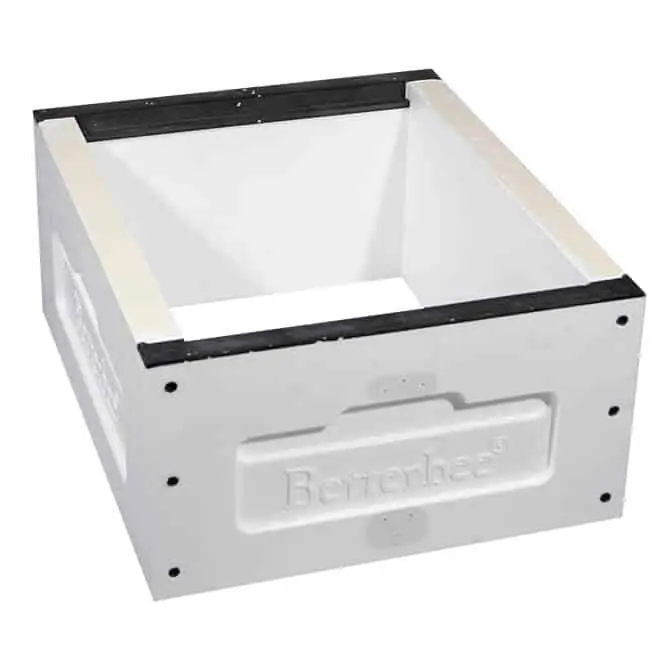 The Lyson line of beehive equipment is made from lightweight polystyrene that add superior insulation to your hive. This deep hive body features built-in plastic frame rests that can help protect from damage made by prying frames up with your hive tool.
These hive bodies fit 10 frames and will fit both plastic and wooden frames.
Available either assembled or unassembled (the latter is pre-drilled holes make for easy assembly). Screws and latches are included (latches not shown).
We recommend painting these hive bodies with exterior grade latex paint to protect against the elements.