Lyson 10 Frame Medium Hive Body
Featuring excellent insulation and built-in plastic frame rests.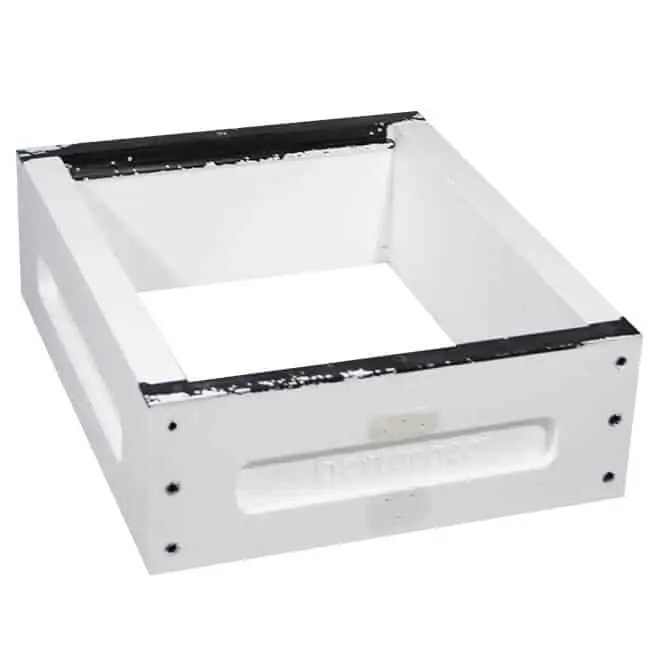 These polystyrene hive bodies provide greater insulation than traditional wooden hives. They feature built-in plastic frame rests. The unassembled option is pre-drilled for easy assembly (screws are included).
These supers fit 10 frames and will fit both plastic and wooden frames.
Purchase the additional latch kit to secure your supers together for extra stability.
We recommend painting these supers with exterior grade latex paint to protect against the elements.
Dimensions:
Internal: 18-3/4″ x 15-3/4″ x 6-5/8″ (to inner lip 5-7/8)
External: 21-1/2″ x 17-3/4″ x 6-5/8″