Pine Medium Langstroth Box
Medium box made of high quality Eastern White Pine and box-jointed for a tight fit.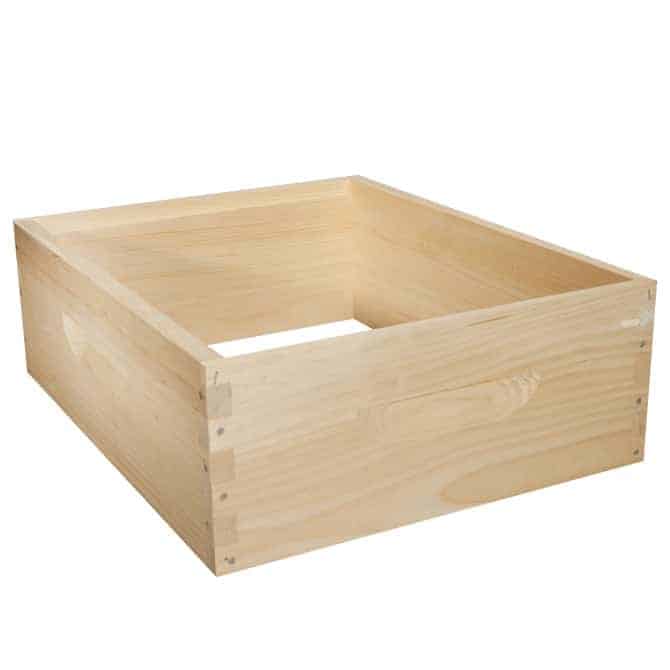 Medium boxes (or honey supers) are typically the boxes where honey is stored.
Available in either 8 or 10 frame sizes, and can come as assembled or unassembled.
Frames not included (see here for frames).
For unassembled boxes, nails are not included (purchase nails for Hive Boxes here).
Dimensions: 19-7/8″ L x 16-1/4″ W x 6-5/8″ H – 3/4″ inch wall thickness.