Bettercomb Complete Kit (Unassembled)
The kit comes with enough frame components and combs to produce 10 complete frames.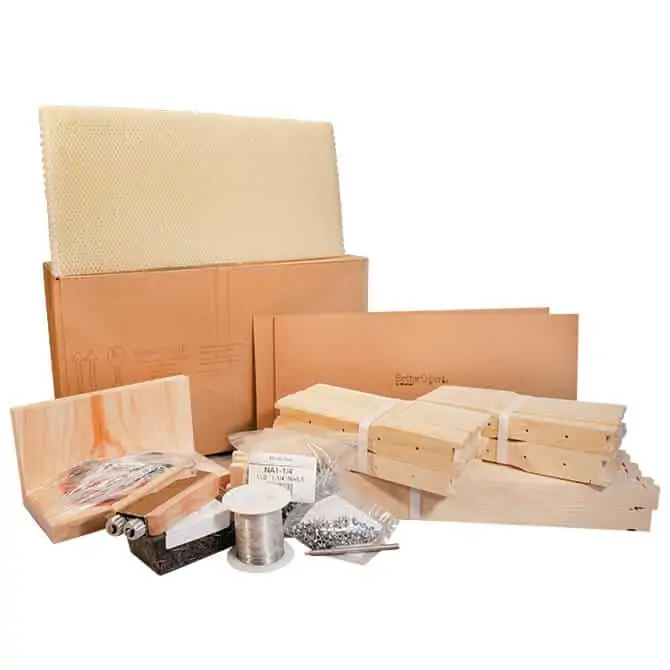 Unassembled Kit Includes:
BetterComb Embedding Device
1/2 lb. Roll of Bee Wire – enough wire for about 50 deep or 100 medium frames
1/2 oz. eyelets – enough eyelets for 20 deep or 40 medium frames
1 lb. Frame Nails – assembles 100 frames
120 5/8″ Wedge Nails – used for anchoring the wire on both ends (enough for 40 frames)
(2) Cardboard shim (16-3/4″ by 7-3/4″)
Eyelet Punch
10 Pack Unassembled Groove Top Frames – available in medium or deep
Medium BetterComb 10 Pack or Deep BetterComb 10 Pack
(Optional) Wire Crimper Used for increasing tension on wires. Style may vary.
Notes:
Wood glue and 12V battery not included
Shipping Note: This item ships "at your own risk" from our facility in New York during the winter months due to being very brittle with low temperatures.
BetterComb is produced by Hexacells in Hungary