Ultimate Hive Stand
An intelligent, modular and elegant solution to the age-old requirement to raise your hive off the ground.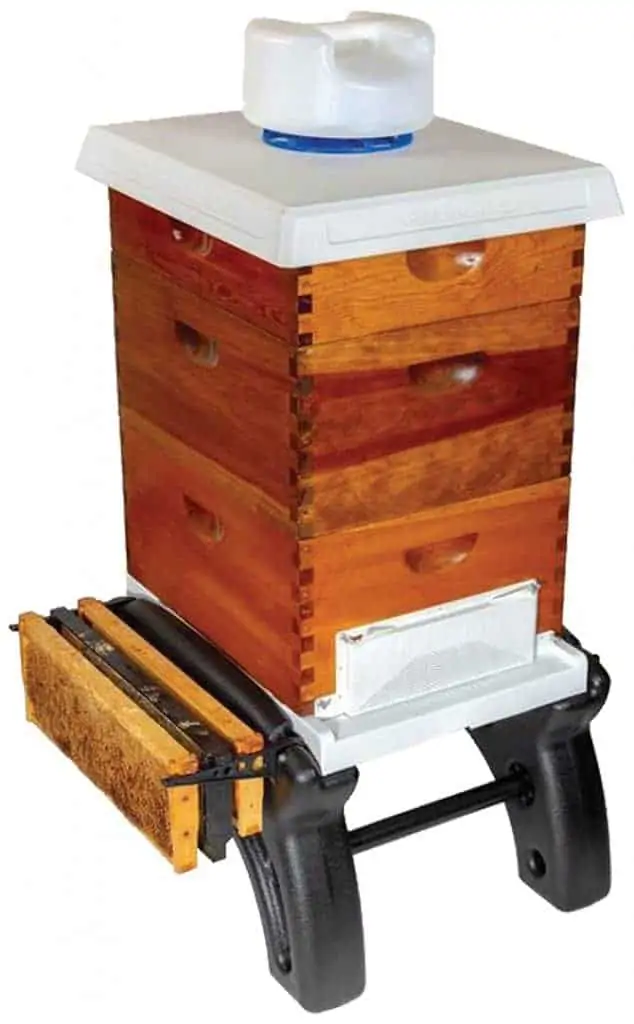 Helps avoid damp and reduces the risk of attacks from pests. Raises your hive to a more convenient working height and requires just a few minutes and a screwdriver to assemble.
This hive stand uses a modular design that integrates securely with the Ultimate Bottom Board and the Ultimate Universal IPM Robbing Screen (both available separately)
Swing-out Frame Holders make working hives easier.

Raises hive 12″ off ground for easier access and better ventilation.
Works with any bottom board (Ultimate Bottom Board recommended).
Hive sits on heavy-duty rails for total support.
Available for 8-frame and 10-frame hives.
Built-in drains keep hive and hive components dry for longer life.
Large footpads spread load and ensure stability.
Security screws add extra strength and prevent hive from moving.
Fast and easy assembly. Less than 2 minutes with only a screwdriver.
Made in the USA from recycled materials that will not rust or rot. Please note that this updated and improved version does not include the sand "port" included on the first version.