5 Frame Nuc Box
Made in the US from commercial-grade pine.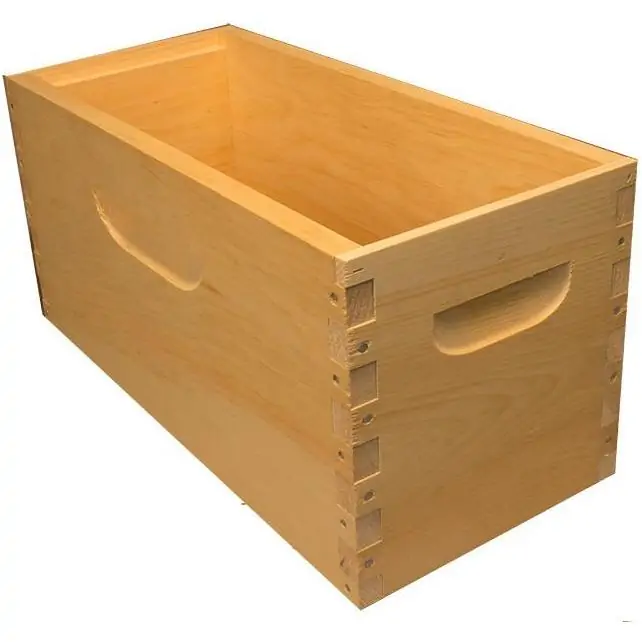 This 5-frame deep nuc box, available either assembled or unassembled, can be used to add space to your nucleus colony. Commercial-grade nuc box is manufactured here in the US, from high quality pine. It features handles on all four sides, for comfortable handling.
Does not include outer covers, bottom board, or frames.
Outside dimensions: 19-7/8″ long by 9-1/8″ wide by 9-1/2″ tall. –  3/4″ wall thickness.
Note for Unassembled Option: The short ends of the boxes do not have starter holes drilled for nails. Nails are not included.