Double Nuc Divided Body
A partitioned hive body, divided down the center with plenty of room for installing queen cages or cells.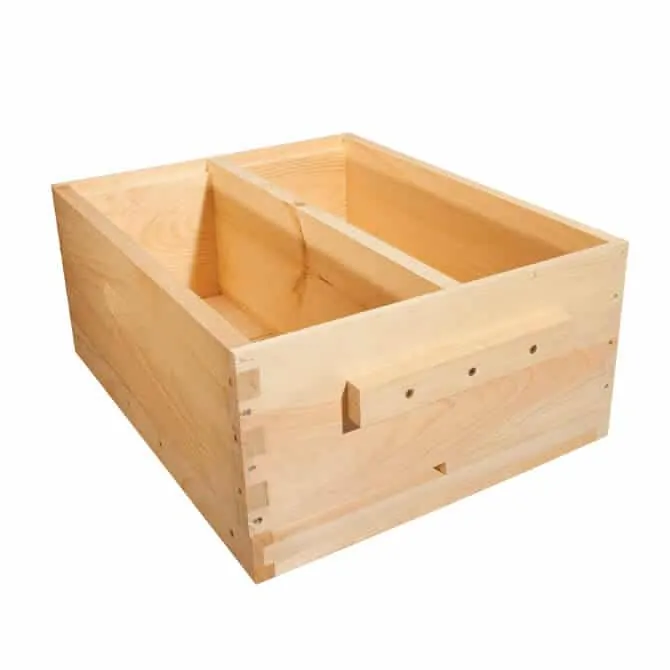 Comes unassembled and nails are not included. Use the same 7D Galvanized nails used for assembling any hive body or super.
For use with a double nuc bottom board, and double nuc supers. Takes a standard 10 frame outer cover, we recommend our insulated top cover.
Requires 2 double nuc inner covers.
Comes in deep or medium.