6 Frame Nuc Feeder
Designed to fit into the lid of the Lyson 6-frame nuc.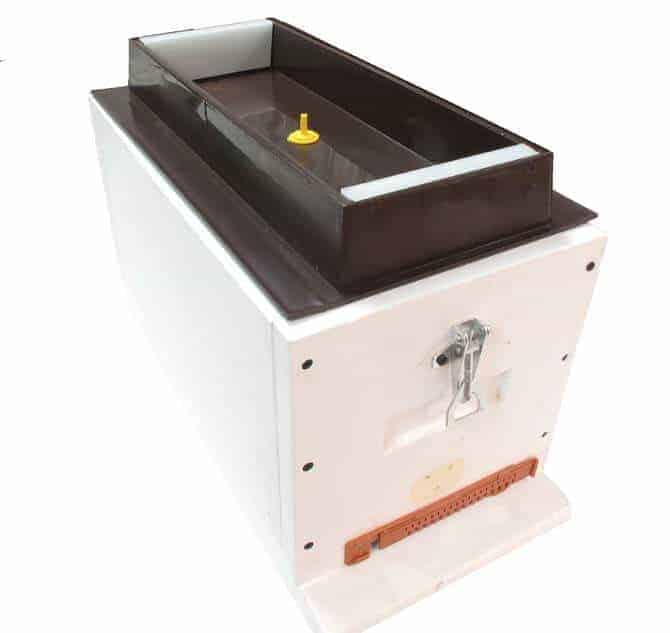 Provides two areas for feeding (at either end of the hive). Bees climb into the feeder and down the 'ladder' to access feed. Holds about 12 cups of liquid, or roughly 3/4 of a gallon.
Please Note: Fits tightly into the lid; may require a hive tool to pry open.
Outer dimensions of this feeder are 19 11/16″ x 11 1/16″.