Ventilated Beekeeping Gloves
When your hive gets too hot these ventilated leather beekeeping gloves keep you cool and protected.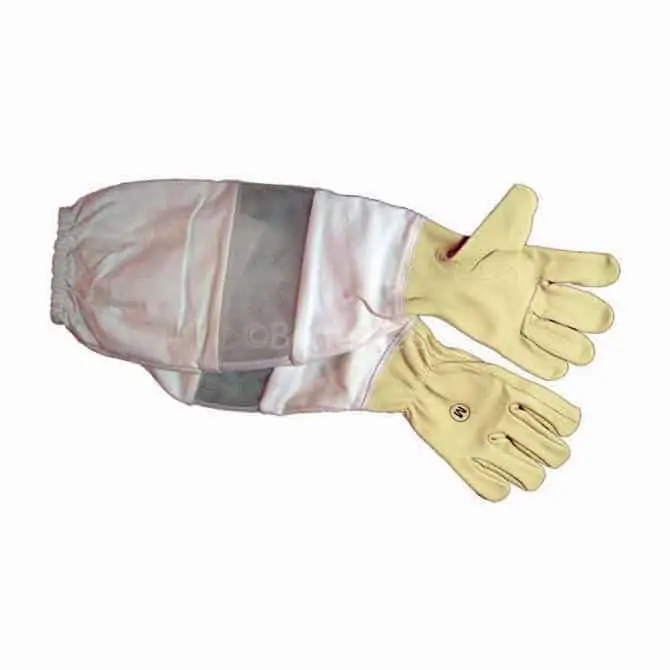 The ventilated panel allows air to pass over the forearm, but doesn't allow bees into the glove.
Beekeeping gloves tend to wear most at the web between the thumb and forefinger and around the ventilation pane, so these gloves have an extra panel to offer more durability.
Sizes: XSmall, Small, Medium, Large, XLarge, and XXLarge. See sizing chart.