Partially Ventilated Jacket with Veil
A partially-ventilated beekeeping jacket, keeping you cool in hot weather.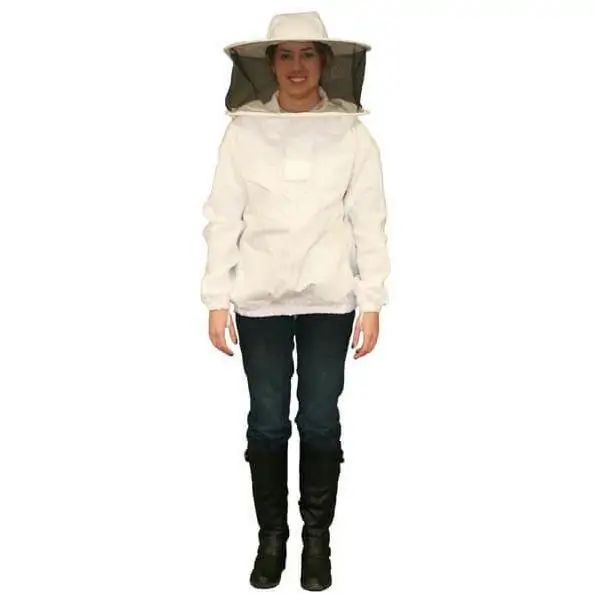 This partially-ventilated beekeeping jacket features Bee Breeze fabric and is comprised of three layers of mesh, to remain cool yet protected from stings. Two outer layers of fine mesh surround a layer of larger gauged mesh, providing a thick but light material.
This jacket features ventilation strips from the wrist, down the side to your waist.
Note: For a jacket with a larger coverage of ventilated material, please see our Ventilated Jacket with Veil, which features the meshed fabric across the majority of the jacket.
Includes four pockets, plus elastic cuffs at the sleeves.
These jackets have elastic cuffs at the wrist, plus elastic around the waist to keep the jackets bee tight. The zipper that attaches the veil features a velco-style flap to seal.
| | |
| --- | --- |
| Size | Chest Measurements |
| Small | 38″-40″ |
| Medium | 42″-44″ |
| Large | 46″-48″ |
| X-Large | 50″-52″ |
| XX-Large | 54″-56″ |