HiveAlive Fondant
A premium fondant that can be used for many purposes throughout the year.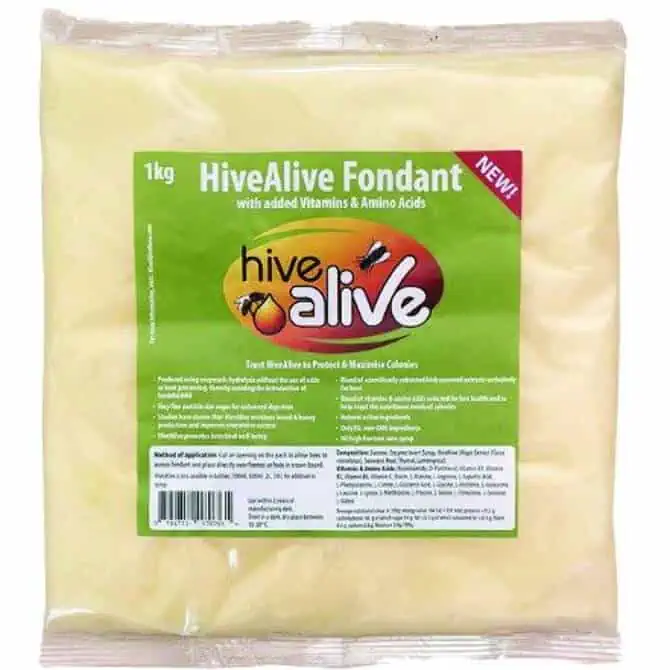 A highly-popular choice for fondant, containing the correct dosage of HiveAlive. Also includes an optimized blend of vitamins and amino acids to hekp maintain strong bee health.
In addition to feeding your bees valuable sugar, HiveAlive Fondant provides:
The correct dose of HiveAlive
Additional vitamins and amino acids optimized for bee health.
Produced via enzymatic hydrolysis, without the use of acids or heat (therefore avoiding harmful HMF).
Has a very fine particle size sugar, for enhanced digestion
Natural active ingredients.
Non-GMO ingredients.
Thin and flat packaging to allow ease of placement directly on top bars.
Product Specifications:
Shelf Life: 2 years from date of manufacture
Ideal storage conditions: 50-68 °F
Please note: This product cannot be shipped to Florida.