Winter Patties
Nutritious patties, for your winter bee feeding strategy and a healthy, regulated hive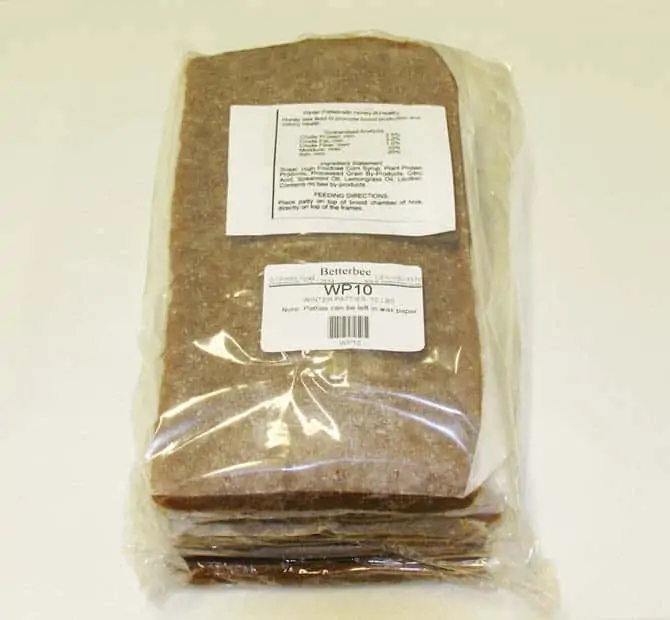 Feature a low protein level (2.5%) that will not stimulate brood rearing, while still providing the necessary carbohydrates to keep the colony from starving.
We recommend placing 1-2 patties on top of the bee cluster, on top of the frames. Unused can be be stored in the freezer to preserve freshness.
Guaranteed Analysis
Crude Protein, min (2.5%)
Crude Fat, min. (2.0%)
Moisture, max. (10%)
Ingredients: Sugar, High Fructose Corn Syrup, Plant Protein Products, Processed Grain By-Products, Citric Acid, Spearmint Oil, Lemongrass Oil, Lecithin
Per state restrictions, this product cannot be shipped to any address in Florida.