Oxalic Acid Kit
Treat phoretic Varroa mites in your beehive. Note: kit is currently shipping without the mask and the price has been adjusted to reflect the temporary change.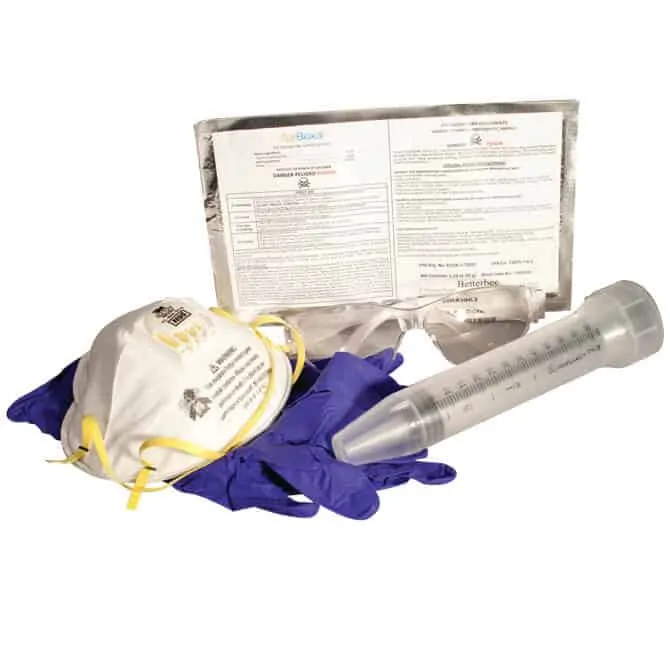 The kit includes gloves, safety glasses, a dosing syringe, a particle respirator and instructions. It includes oxalic ccid sufficient to treat about 20 colonies using the dribble method.
Oxalic acid only kills the phoretic mites or those mites on the adult bees. It will not control mites under capped brood. We encourage you to monitor mite levels regularly and treat when mite levels go above treatment threshold.
Currently NOT approved for use in the following: California or Mississipi.