Queen Comb Box
Creates a queen confinement cage, where she is kept for 24 hours to lay eggs.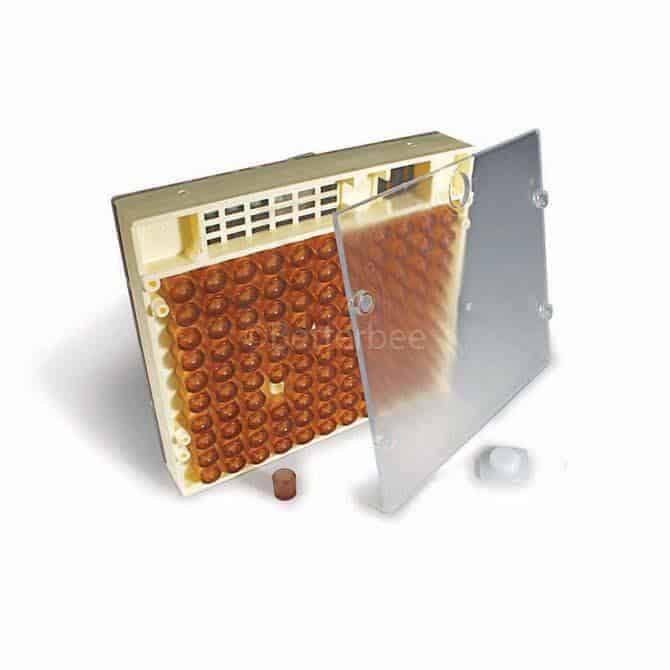 Without comb in which to lay, the queen lays eggs in the cell cups placed in the cage. Holds 110 cell cups.
Does not include cell cups or cell bars.
You may wish to consider our No-Graft Queen Rearing Kit if you're just starting out with queen rearing.