Anatomic Front Mount Pollen Trap
Ideal for those who want to occasionally collect small amounts of pollen.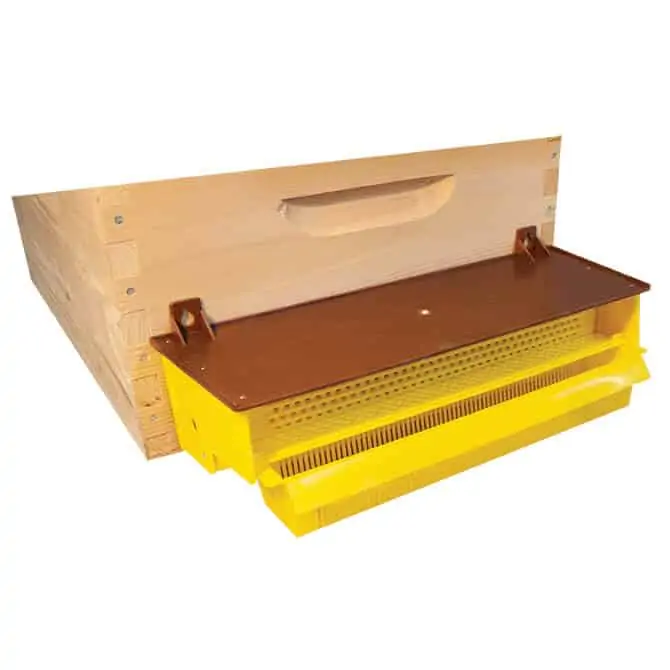 Made of all plastic and designed to fit 10-Frame equipment.
This pollen trap does not interfere with Varroa monitoring using a screened bottom board. This trap collects under 50% of the bees' pollen. It mounts on front of a standard 10 frame wooden hive. Pollen should be taken from the trap daily to prevent growth of small hive beetles in the trap. Freeze your pollen and check it for debris before selling for human consumption.
Please note, this trap is not designed to fit BeeMax or 8 frame equipment.
See our Front Mount Pollen Trap Instructions.
Dimensions
14-7/8″ long x 5-1/2″ wide x 3-1/2″ tall