Lyson Entrance Reducer
An entrance reducer and mouse guard designed to fit Lyson 10 frame and 8/9 frame bottom boards.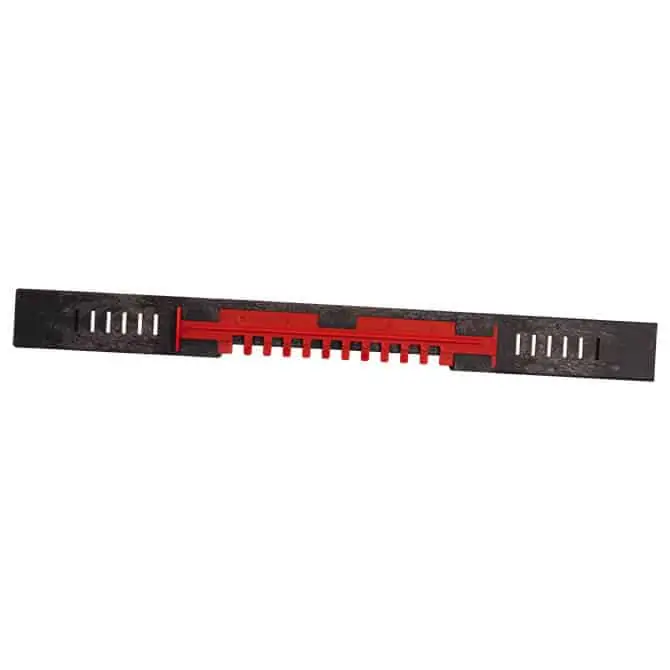 It has a maximum opening of 5 3/16″ (L) and 5/16″ (H). The sliding gate reduces the entrance even more and it can be flipped over to close the entrance completely.
Sturdy plastic construction allows modifications (by customer) for other hive types. Drill holes for mounting or cut ends to adjust length
Product Specifications:
Length: 14 9/16″
Width: 5/16″
Height: 1 1/2″
Weight: 3 oz
Maximum opening size: 5 3/16″ L and 5/16″ H
Sliding gate is removable
Number of sliding gate openings: 11
Sliding gate opening size: 1/4″ W x 5/16″ H
Constructed of sturdy plastic
Please note: The colors may vary from the picture shown.