Cedar Hive Stand
Beautiful and durable, provides your hive with a stable platform at a good working height.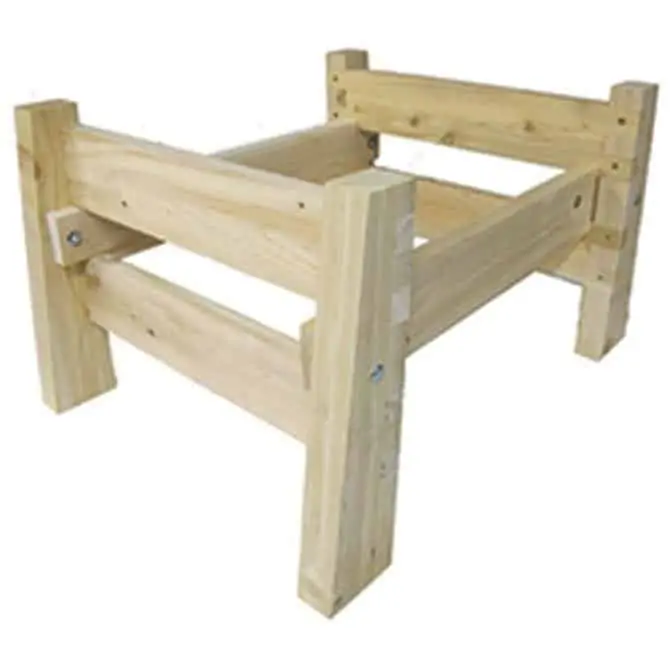 The stand is made from naturally rot-resistant cedar which will last for many years. Apply oil or stain to lengthen life even further. Large 1-1/2" x 3-1/2" legs will not sink into soft ground like some stands. The stand raises the bottom board to 13.5″ above the ground, when on the top rung of the side where you see the two cross rails.
Stand is partially assembled; just install the four bolts and tighten 7/16" nuts with a socket wrench. Use with or without a cedar hive platform underneath the bottom board. Full assembly instructions can be found here.
10 Frame : holds a bottom board up to 16-1/4″ wide (accommodates most 10 frame hives).
8 Frame : holds a bottom board up to 14″ wide (accommodates most 8 frame hives).
5 Frame : For use with 5 Frame Nucs.
NOTE: Not compatible with Lyson or Beemax Hives.