Beemax Outer Cover
Designed to fit Beemax hives.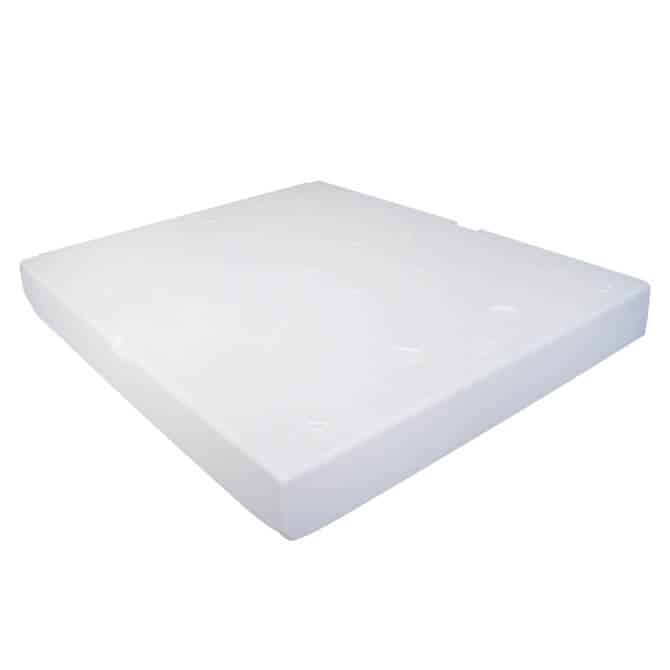 This telescoping outer cover provides excellent insulation, and with an upper entrance, will reduce condensation during the winter months.
Note:
To remove the outer cover, simply place your palm in the center, apply pressure, and gently pull up at each of the corners
As with any cover, you should always strap it down or place a stone on top of the cover to keep it from blowing off
BeeMax hive components should be painted with exterior latex paint to help protect the polystyrene from the sun's UV rays and extend the life of the hive
Outer cover is designed to move back and forth, allowing you to create an upper entrance when paired with an inner cover. When the outer cover is pulled out on the side of the inner cover's notch, an entrance is formed. When the outer cover is pushed back so it sits flush against the inner cover notch, the entrance is closed. Since there is no notch on the other side, bees will not be able to enter from the other side.
Product Specifications:
Outer Dimensions: 20-1/8″ wide x 23-5/8″ long x 2-1/2″ high
Inner Dimensions: 18-1/8″ wide x 21-5/8″ long x 1-1/2″ high
Weight: 1 pound 15 ounces