Beemax Varroa Tray and Shim Combo
Monitor your mite level in your Beemax hives.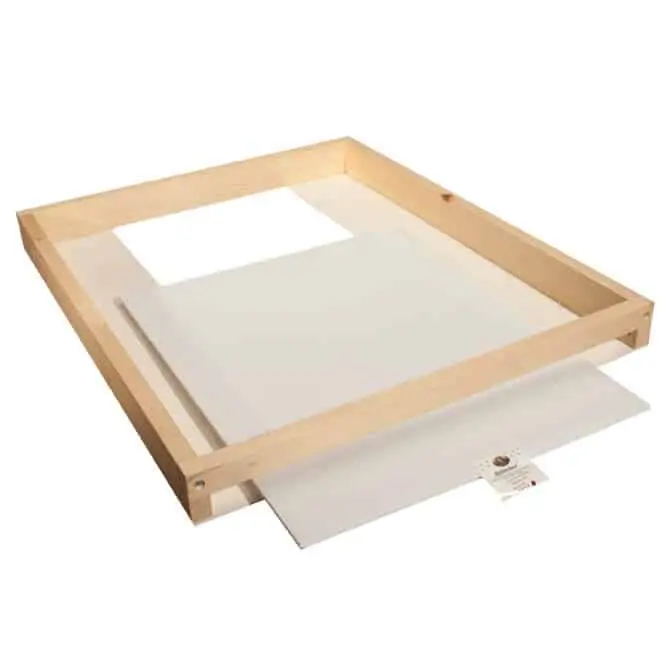 Place a screened bottom board (BeeMax screened bottom board) on top of the support shim and slide the varroa monitoring tray through the slot of the shim. You are ready to monitor the level of mites in the hive throughout the season.
This kit includes the support shim, two plastic rims, eight (8) screws and a flat tray.
Note:
BeeMax bottom board is not included
Product comes unassembled
Product Specifications:
External dimensions: 23-3/4″ long x 20-3/4″ wide x 2″ high
Weight: 2 lb.
Construction: Nominal 1" pine (3/4″ actual)
Plastic shim dimensions: 23 3/4″ long x 4 3/4″ wide (ea)
Plastic rim attaches with staples or tacks to wooden rails (Staples or tacks not included)