Ultimate Hive Cover
A market-leading, proven hive cover for 8 or 10-frame Langstroth hives, featuring an innovative design.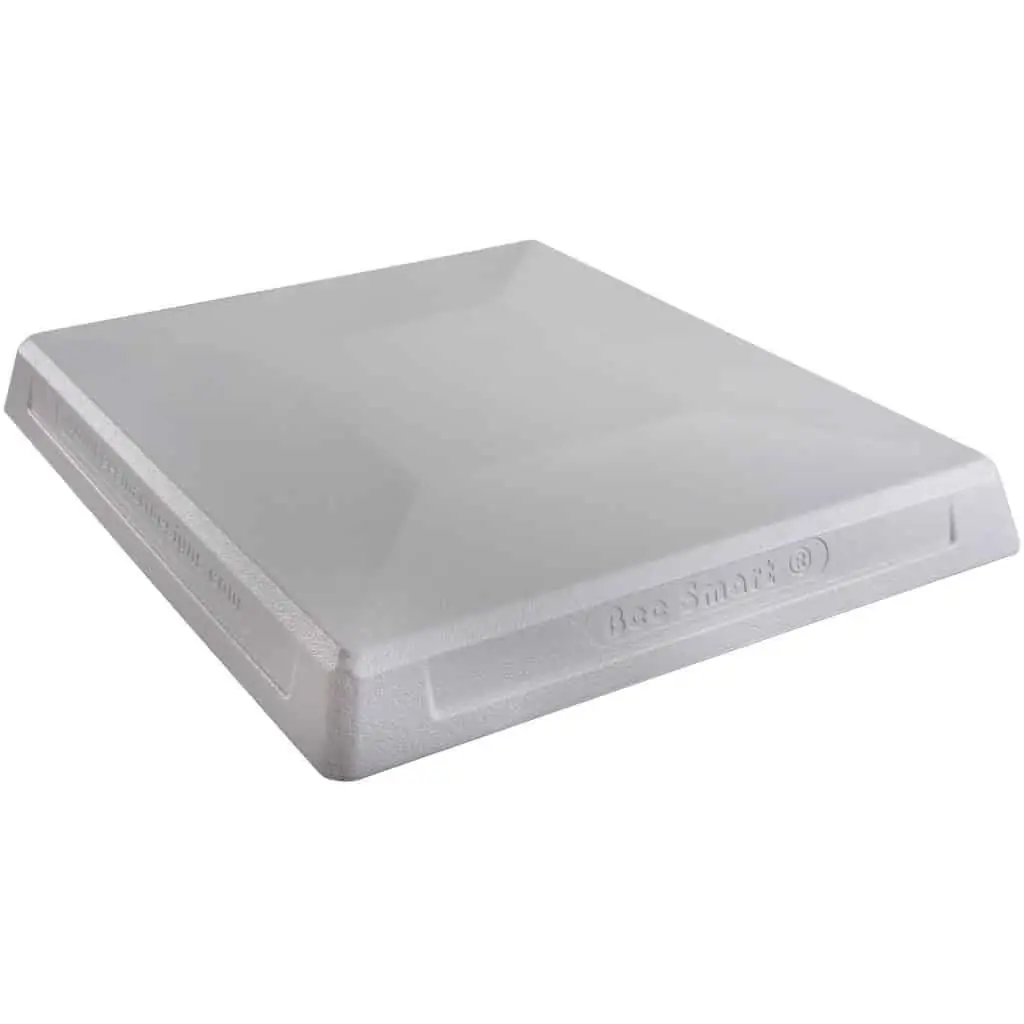 Comes with these benefits:
Double wall construction with internal air space insulates hive to keep hive cooler in summer and warmer in the winter

Passive ventilation system improves airflow for more honey production.
Reduces moisture for healthier bees
Built-in drip edge keeps hive and hive components dry for longer life
Technopolymer construction will not rot, never needs painting, no assembly, ready to use
When placed upside down on the ground is a convenient place to place boxes during a hive inspection
Clean, contemporary design looks great in any apiary or garden.
Lightweight and easy to handle.
Made in USA from recycled materials
Works great with the Ultimate Hive-Top Feeder

Available in 8 or 10 frame options

Fits all 10 frame equipment
The 8 frame version has the same dimensions and includes pins allowing the cover to fit on an 8 frame hive.
Dimensions

Width: 19 3/8″
Length: 23 1/8″
Height: 2 3/4″