BeeSmart Insulated Inner Cover
A newly-released, unique and modular inner cover.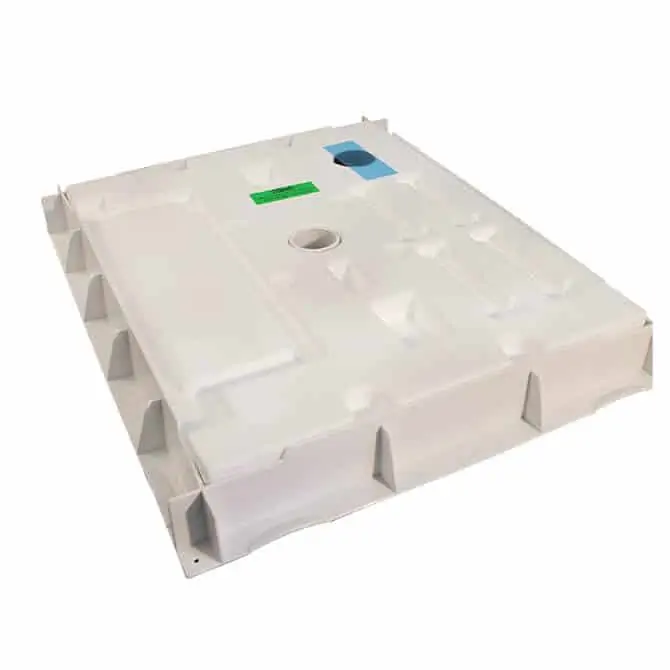 The ultimate insulated inner cover by Bee Smart is virtually indestructible, never needs painting, and is ready to go on the hive. Thanks to a patent-pending insulation system, hives are kept cooler in the summer and warmer in the winter. Reduce energy demand and hello to healthier and happier bees!
Features:
Ultra-tough Technopolymer construction will not rot or decay like wood
2″ R-10 Insulation helps reduce colony energy demand
Help your bees overwinter: Excellent heat retention; keeps condensation on outer walls
Keep your bees cool: Includes riser vents to minimize heat gain in the summer. Less stress and lower water demand
Works with any 10 frames outer cover, and can also be used on 8 frame hives with a 10 frame outer cover
High-density EPS foam does not degrade or absorb water; maintains R-value
The 1.5-inch center hole is compatible with Bee Smart 3-Season Feeder. Just cover with a hive body.
Center hole vent cap to seal the hive
Storage compartment for Bee Smart Robber Screen (not included)
Storage compartments: Keep spare parts handy
Quick hive tool access points
Domed inner surface: Allows bees to move freely, has room for pollen patty and keeps condensation to the outside edge
Upper entrance disc for adding a separate entrance to upper hive body (optional)
Completely recyclable