Wooden Robbing Screen
Featuring a built in mouse guard, a great way to discourage robbing in weak colonies.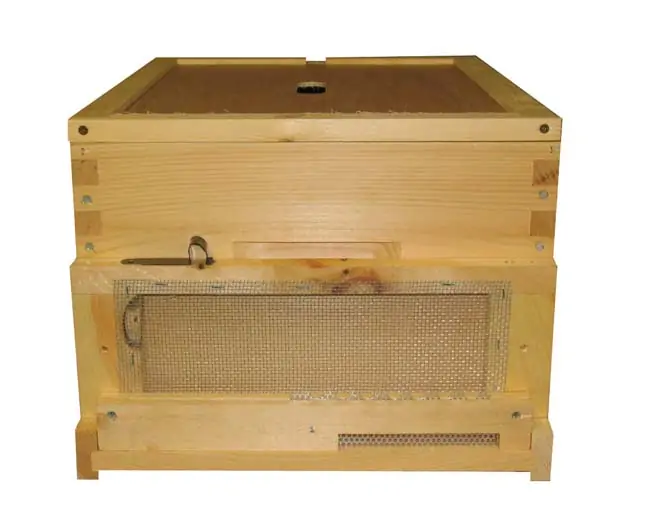 Once robbing gets started, a colony can have all its stores removed very quickly.  In order to prevent robbing, this screen can be easily attached to the hive using the included wood screws.
By using a top gate and an adjustable lower entrance, the robber screen can also be used as a reduced standard entrance.  Simply slide the reducing screen to close off part of the lower entrance. With the lower entrance closed, it can also serve as a ventilated closure for moving bees.
The reducer screen also features a built in mouse guard. Just flip it over and it serves as a winter entrance with mouse protection. The robber screen is available in sizes to fit 8 and 10 frame hives.
Hint: Install your robber screen when the bees are in for the day, either early in the morning or late in the evening. This will allow resident bees to learn the new entrance and not trap them outside the colony.