Wooden Frames (Unassembled)
Built exclusively from Eastern Pine, fit tighter and are less brittle. They are easier to nail* and available in packs of 8, 10 or 100.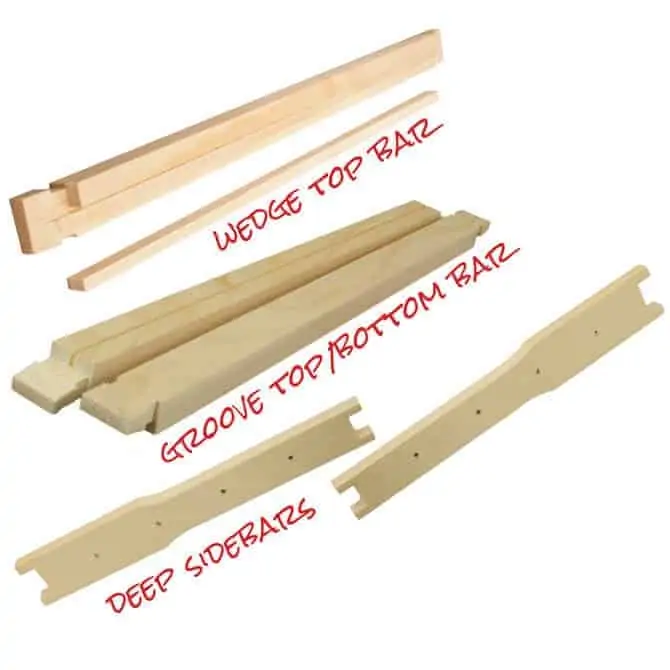 They feature a either a wedged or a grooved top bar (the bottom bars are grooved).
Wedged top bars are used with crimped-wire foundation to create a solid, reliable frame with a beeswax foundation. Wedged top bars are also commonly used with unwired drone foundation or unwired brood foundation.
Grooved top bars are used with plastic foundation.
Starter guides are also available, which can be inserted into the wedged top bar. These act as a guide for bees and are favored by those who wish to follow foundationless beekeeping principles.
* Nails not included. The following nails are available separately:
Nails for frames. These nails are used to build the frame itself.

Nails for wedge frames

. These nails are used to attach the wedge back to the top frame, such as when inserting crimped-wire foundation.
Frame Sizing
Deep Frame: 9 1/8″
Medium Frame: 6 1/4″
Shallow Frame: 5 3/8″