PerfectBee Hive Component Bundle
Our bundle includes three components from the Ultimate range of products, as the basis for a modular and efficient Langstroth hive.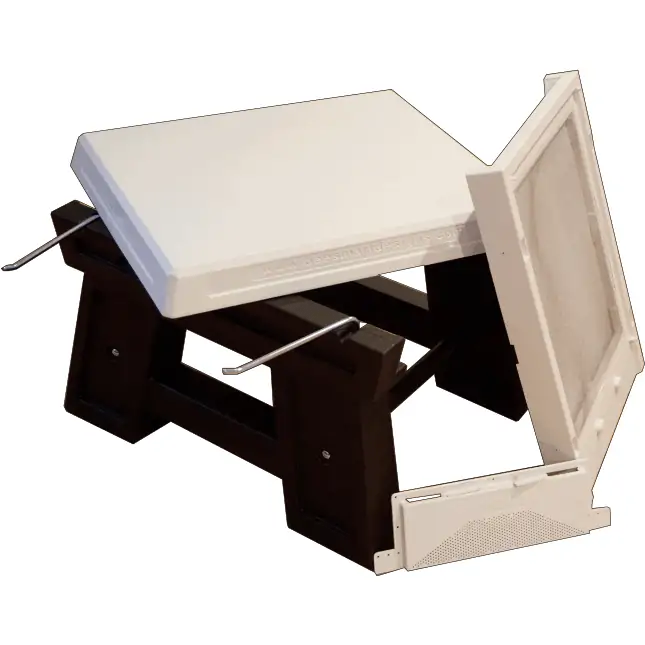 NOTE: This bundle now includes the upgraded "version 2" of the Ultimate Hive Stand, so looks slightly different to the image.
Also available are options for a complete hive and/or a hive stand, to form a complete-ready to install beehive!
Included Components
The PerfectBee Hive Bundle includes the following great products (click for details):
These components work together, to bring a modular, modern and cost-effective approach to the traditional and proven Langstroth hive.
Options
To provide full flexibility for your configuration, the following options are available:
Complete Hive Option
Select the Complete Hive option to add a 10 frame pine deep box (unassembled), an inner cover and a cedar entrance reducer – all you need for a functional hive.
Please note that to allow full flexibility in your final configuration, frames are not included. These can be located here.
Hive Stand Option
The optional Ultimate Hive Stand integrates directly with the Ultimate Bottom Board for a complete, robust way to secure and showcase your hive.