Great Gifts for Beekeepers
Whether the holiday season, a birthday or any other time of the year, it's always fun to gift your favorite beekeeper! Whether the lucky recipient is just starting out in the world of beekeeping or has many seasons under his or her belt there's always something to bring a smile!
In this guide, we offer some great suggestions, as well as a little context to help you choose the right gift.
Categories: For the New Beekeeper | Practical Gifts Under $30 | Practical Gifts Under $100 | For a Beautiful Hive | For Better Hive Inspections | For Young Beekeepers | A Fascination with Bees | Comfortable and Safe Beekeeping | Delicious Honey and Beautiful Wax | For the Beekeeper With (Almost) Everything
For the New Beekeeper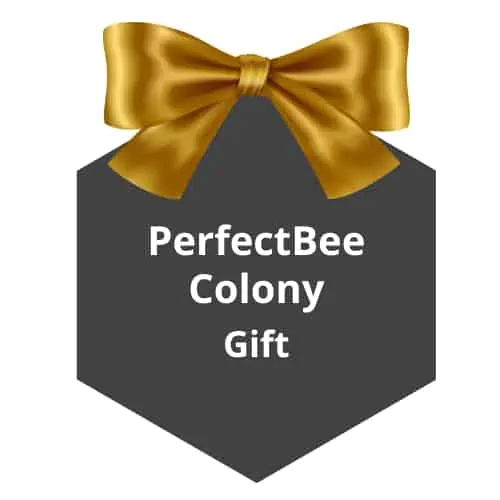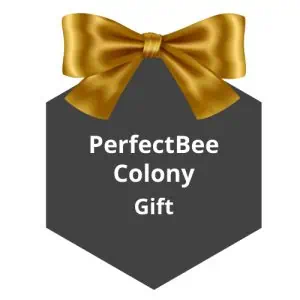 Colony Membership Gift Coupon
Our Colony Gift Membership ($99.00 for an annual membership) is a perfect gift, either for someone interested to learn beekeeping or for the experienced beekeeper. Colony is a wonderfully friendly and welcoming community for hobbyist beekeepers and we welcome members of all levels of experience.
Delivered via email to YOU (in case with wish to keep a secret till a big day!), this gift is great for last-minute shoppers. Colony includes access to all our beekeeping courses (via our PerfectBee Academy Syllabus), the super-friendly Colony Beekeeping Forum, regular online Cluster meetings, PerfectBee Store discounts, access to our PerfectBee Ambassadors and much more – all for a full year.
Beekeeping for Dummies
As the beekeeping version of the popular Dummies line of books, Beekeeping for Dummies follows the same highly popular, easy-to-read, easy-to-follow format.
Covers many important topics from installation of your beehives and bees, the basics of honeybee health, the value of a good inspection, extracting honey and much more.
Storey's Guide to Beekeeping
A book aimed at the new beekeeper, Storey's Guide to Beekeeping is easy to read and stays on point throughout. A great beginner book that offers up the information needed in an easily-digestible manner.
Practical Gifts Under $30
Bee Brush, Feeders, etc.
Sometimes it's those odds and ends that make the best gift, perhaps including those that may get misplaced from time to time! A bee brush is one example, fitting in a beekeeper's bee suit pocket (and even in a Christmas stocking) and helpful to have on hand for nearly every visit to the bee yard.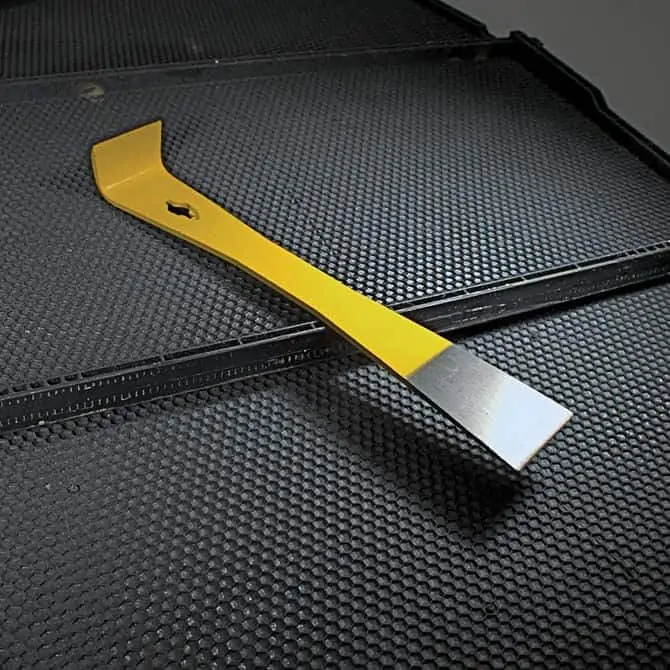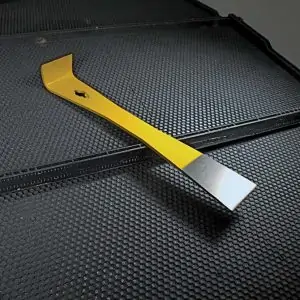 An absolute must-have for all inspections is a nice hive tool. The Ultimate Hive Tool features a classic, can't-go-wrong design.
For the Swiss Army knife of hive tools, look no further than the Everything Hive Tool. And from time to time those bees need to be fed as well, and one neat way to do it is by using a frame feeder. Many other types of feeders exist too.
Collapsible Frame Holder
The collapsible frame holder makes inspections easier by offering a convenient place to rest those frames a beekeeper removes from their hives while inspecting, keeping them safely off the ground at the same time. Better for bees too!
Universal Mule Grip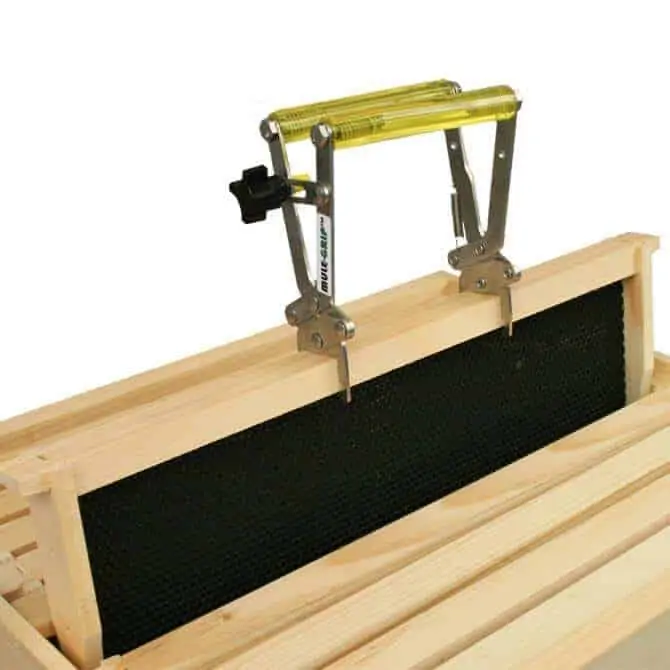 Many beekeepers utilize a frame grip when inspecting their hives to make removal of frames easier and more secure. The nice thing about the Universal Mule Grip is that, even if you aren't sure if you're gifting to a beekeeper that uses wood frames or plastic frames, you can rest assured that this universal grip will be compatible.
Practical Gifts Under $100
Lighted Magnifier Glasses
Even if you have perfect vision and it's a sunny day, closely inspecting combs can be tough. Bees are already small and spotting their eggs can be a challenge for anyone. For the advanced beekeeper that raises their own queens, a steady hand and precision is the name of the game.
Our lighted magnifier glasses not only magnifies but are lighted to help with these beekeeping tasks at all times of the day.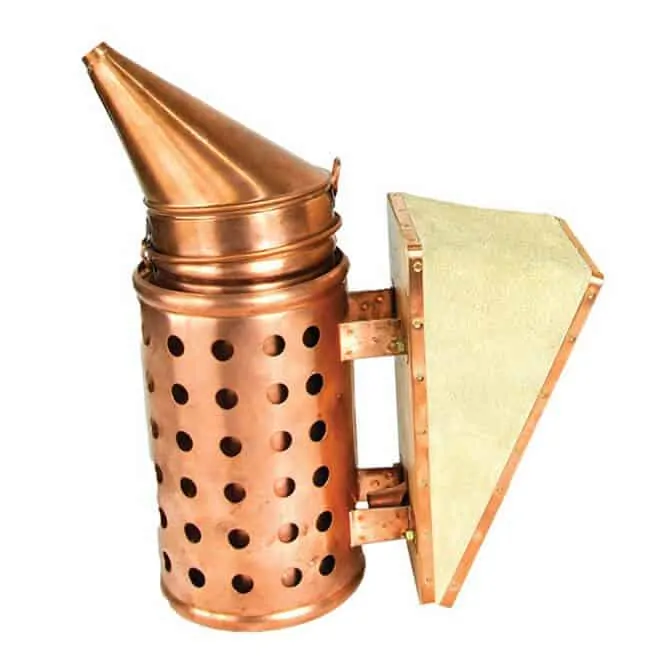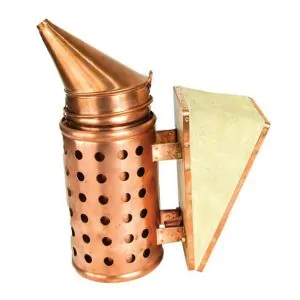 Lyson Copper Smoker
Every new beekeeper needs a smoker, and for those experienced beekeepers that already have a smoker – they probably don't have one this nice!
The Lyson Copper Smoker is a highly popular and very elegant smoker – and functional to boot.
Apiary Diagnostic Kit
Compiled by the Ohio State Beekeeper's Association, the apiary diagnostic kit packs inside a 5 gallon bucket and a multitude of tools a beekeeper will find useful, including those for diagnosing possible issues in an apiary. From UV flashlights to queen marking pens and more, the kit has items frequently needed but not included in beginner kits.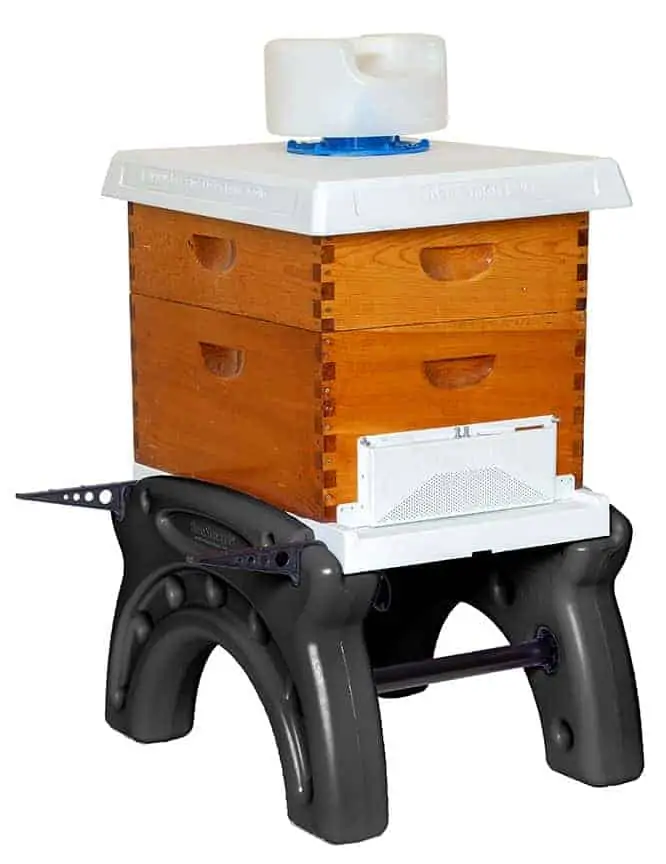 Ultimate Hive Stand
The Ultimate Hive Stand fulfills the need to get hives up and off the ground. This is important to ease the task of inspecting the hive and to help keep pests at bay. This heavy-duty plastic stand is one of the most popular hive stands on the market To choose the right model, you'll just need to know if your favorite beekeeper uses 8 or 10 frame hives.
For a Beautiful Hive
Complete 4-Box Langstroth Hive
A traditional Langstroth beehive made from high quality pine, our Complete 4 Box Kit will allow a new beekeeper – or one ready to expand the bee yard – to start off on the right foot.
Manufactured here in the United States from commercial-grade materials, this kit includes 2 brood boxes and 2 honey supers, along with a bottom board, inner cover, and all needed frames.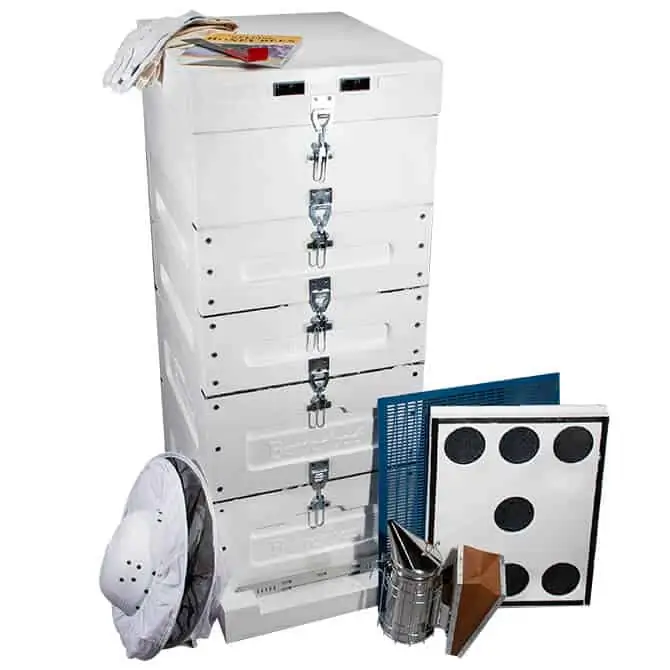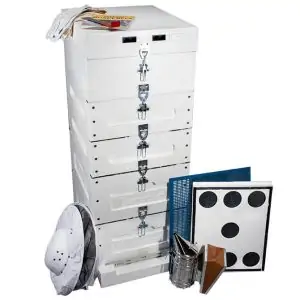 Lyson Beginner 4-Box Kit
This complete kit, from Lyson, is a new take on the traditional beehive, Made from polystyrene, which is lighter in weight, the hive offers more insulation than wooden hives.
This complete beehive includes frames, bottom board, inner cover and mouse guard. Like wooden hives, many beekeepers painted these hives for longevity.
Complete Basic Hive
For those that are looking to start small, this single box hive lets you get your feet wet. It is easy and straightforward to add additional boxes, as needed, to keep pace with the growth in population of your colont.
The complete basic hive includes an assembled hive body, inner and outer covers, bottom board, and frames.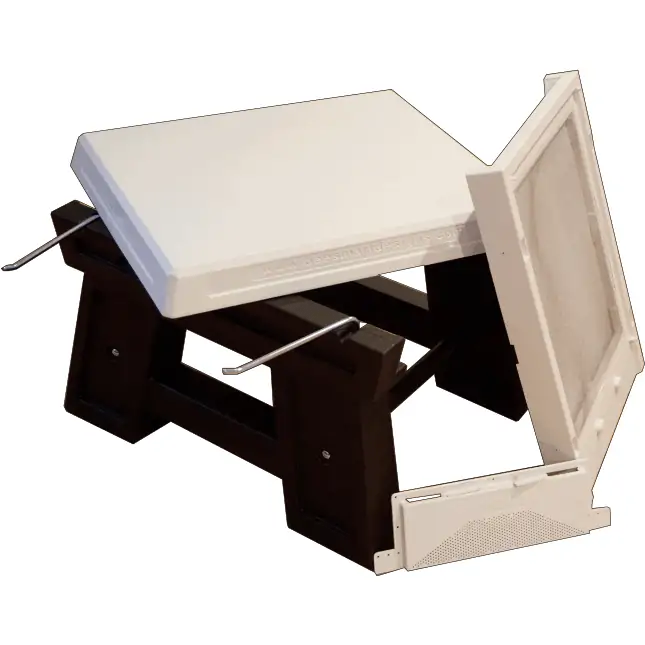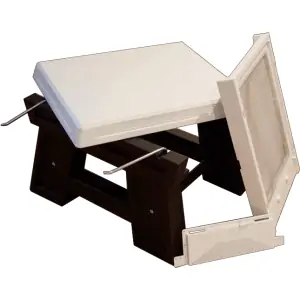 PerfectBee Hive Component Bundle
The PerfectBee Hive Component Bundle packages the Ultimate Hive Cover, bottom board, and robbing screen into a single package. Optionally, add an unassembled hive body and hive stand to turn this package into nearly everything you need to start an upgraded beehive. Just add frames and you'll be all set.
For Better Hive Inspections
SolutionBee Products
For beekeepers who like to stay on top of what's going on in their hives and for data-driven beekeepers, SolutionBee Products are right up their alley. The HM-6 Hive Monitor rests under a beehive, tracking weight and temperature. This data is then transmitted via WiFi and can then be tracked and viewed right on your smartphone or via the cloud.
Broodminder Products
Also worth consideration, for the tech-savvy beekeeper, Broodminder offers a weight scale along with temperature and humidity tracking options. These are viewable right on a phone, through the Broodminder App.
For Young Beekeepers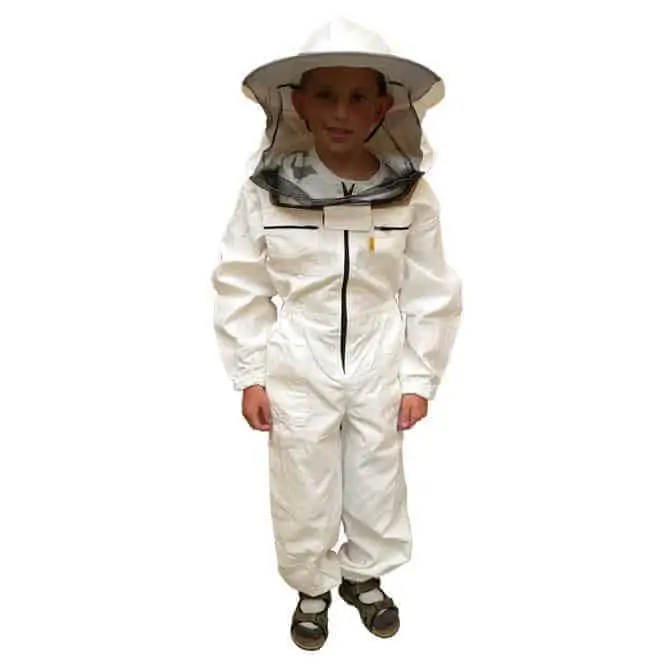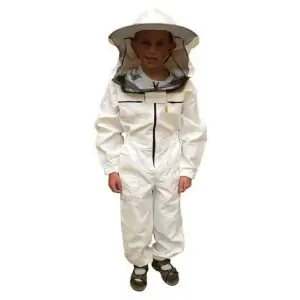 Kids Clothing
Beekeeping can be an activity for the entire family. Indeed, sometimes kids are the beekeeper! Gifting a kid's bee suit to your favorite young beekeeper or helper this holiday season.
With all the features of our adult suits, our kid's bee suit allows young beekeepers to participate hands-on with the same sting-resistant protection as the adults.
100% heavy duty cotton and available in 4 different kid-friendly sizes.
Kids Books
When you can't make it out to the bee yard, books for kids are a great, no-bee-suit-required alternative. Grandpa's Hidden Gold Farm is a great way to introduce younger children to the equipment utilized in beekeeping in a story-based format.
The Beeman by Laurie Krebs (no stranger to writing children's books) is a rhyming, illustrated and inspirational journey about beekeeping.
A Fascination with Bees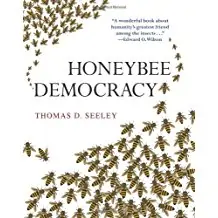 Bee Democracy
A book for the beekeeping scholars among us, Honeybee Democracy looks at how honeybee colonies make decisions and act as one, to fulfill the needs of the colony. This book also dives into what we can learn from the behaviors in the hive and how society might apply these techniques to challenges that we face.
Honey Bee Biology
For those beekeepers as interested in honeybee biology as much as beekeeping itself, Honey Bee Biology and Beekeeping is a great focused on teaching beekeeping, but with the biology of honeybee being the foremost consideration.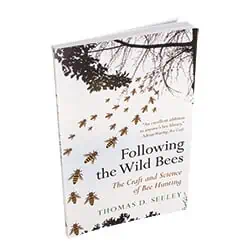 Following the Wild Bees
Written by renowned beekeeper Thomas Seeley, Following the Wild Bees introduces us to the pastime of bee hunting. This is task of locating wild honeybees and tracking them back to their hive, wherever that might be.
The book features a nice blend of bee biology and history, all combined with the thrill of the chase.
Hive and the Honey Bee
A classic beekeeping book that probably should be on every beekeeper's bookshelf, at over 1000 pages The Hive and the Honey Bee is considered by many to be the "The Bible" of beekeeping.
Originally published in 1853, the book has been updated many times and is great reading not only for beekeeping knowledge that we apply today, but also for the history lesson in beekeeping.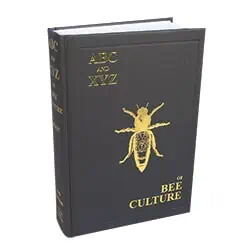 The ABC & XYZ of Bee Culture
This book has more of a reference, encyclopedia-type format and is made up of no less than 831 pages, having been revised over the years dozens of times. An excellent resource and reference for any beekeeper's bookshelf, The ABC & XYZ of Bee Culture, like The Hive and the Honey Bee, is one a classic, must-have beekeeping titles.
Keeping Bees in Town and Cities
Beekeepers keeping bees in an urban environment face special challenges with unique considerations that they must weigh, compared to their rural counterparts. Keeping Bees in Towns and Cities is a book addressing beekeeping from this urban perspective. It looks into how to keep bees in this environment while being a good neighbor all at the same time.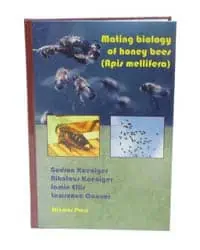 Mating Biology of Honey Bees
From the queen mating flight to the drone congregation area, Mating Biology of Honey Bees focuses on the mating behavior of honeybees. It is a great read for the scientifically-focused beekeeper or anyone with a special interest in honeybee biology.
Comfortable and Safe Beekeeping
Bee Suits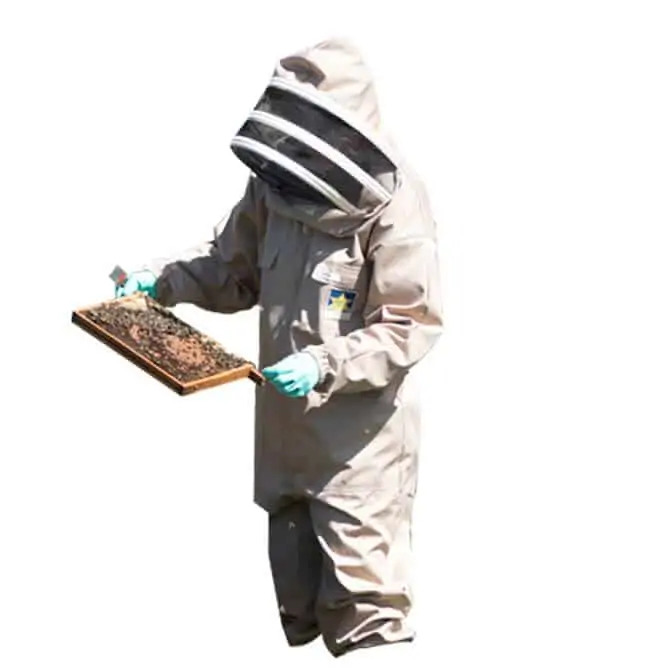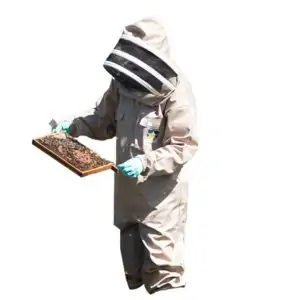 With nearly all beekeepers using some form of protective gear, a suit is a great gift for a new beekeeper or the beekeeper that might currently only have a jacket or veil.
For the beekeeper that might be looking to stand out a little, look no further than a custom Sherriff Suit which is available in 9 great colors.
Our white fully ventilated suit is another popular option.
Bee Jackets
For those who already have a suit and/or a veil, a jacket is nice to have, for quick visits to the apiary. The ventilated jacket with veil has an integrated round veil and is ventilated for comfort, even in hot summer weather.
The Sherriff Countryman Jacket features a Sherriff / Fencing-style veil for quick on-and-off and compact stowing.
Veils and Gloves
For those looking to quickly throw on a veil to protect their head and face, a tie-down clear vue veil gets the job done, while featuring a unique clear window that helps a beekeeper spot those hard-to-see eggs without a mesh screen in their field of vision.
For protecting hands, our ventilated beekeeping gloves provide protection from stings while simultaneously offering ventilation to avoid clammy hands.
Delicious Honey, Beautiful Wax and More
Lyson Manual 4-Frame Extractors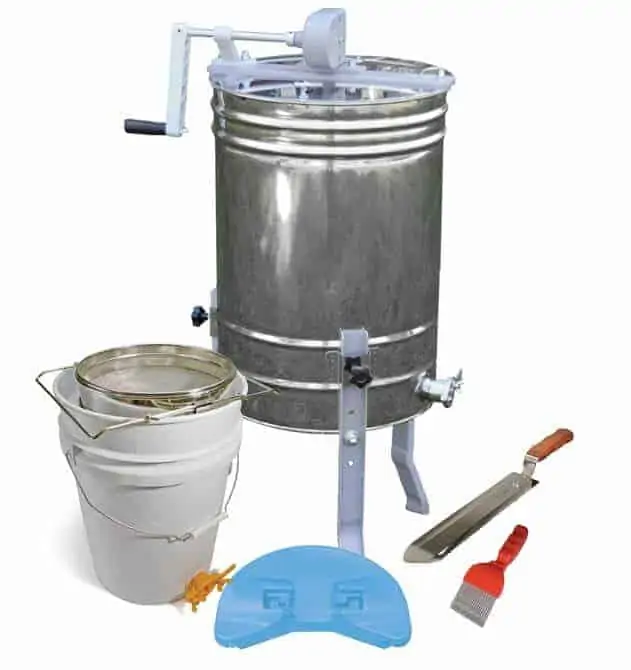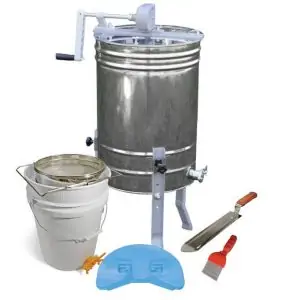 When harvest season rolls around, an extractor is something every beekeeper can use. The entry-level oriented Lyson Manual 4-Frame Extractor gets the job done with a little elbow grease. It is a perfect option for those with a small number of hives.
Lyson Extracting Kit
The Lyson Extracting Kit includes an extractor, plus uncapping and straining tools to get the job done from start to finish.
Honey Sieve and 5 Gallon Tank
If you already have an extractor lined up, our honey sieve and 5 gallon tank provides a way to strain and bottle honey, with an included honey gate. This features a stainless steel sieve, for durability, and the included tank can hold up to 60lbs of honey.
For the Beekeeper With (Almost) Everything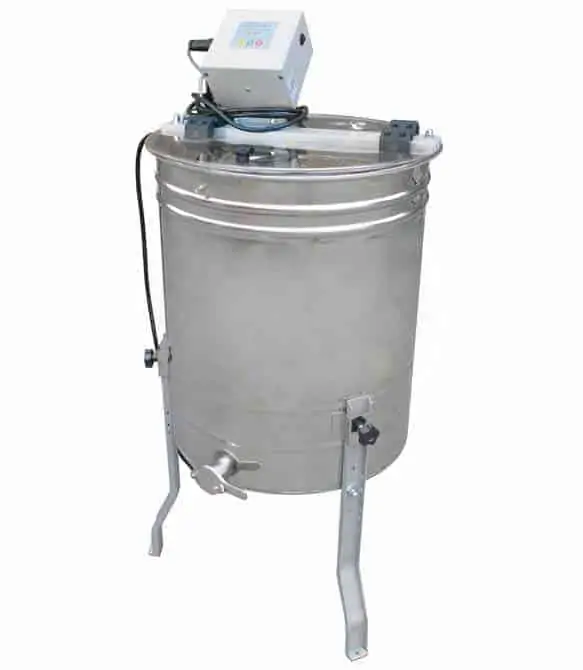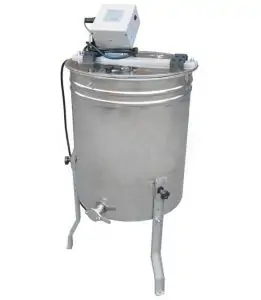 Large Extractors
As your beekeeping operation grows in size, the size of the honey extractor will need to follow, in order to maintain an efficient operation. For those beekeepers, a large motorized extractor is tremendously valuable around harvest time. The Lyson Motorized 12 Frame Honey Extractor is a great option, extracting honey from an entire box of honey (and a little more) all in one go.
1000mm Uncapping Tank and Cover
For large beekeeping operations, an uncapping tank is almost always used. The 1000mm uncapping tank & cover provides a way to remove cappings from frames and an easy way to harvest often-missed honey along the way. This heavy-duty piece of equipment is made by Lyson and made to last.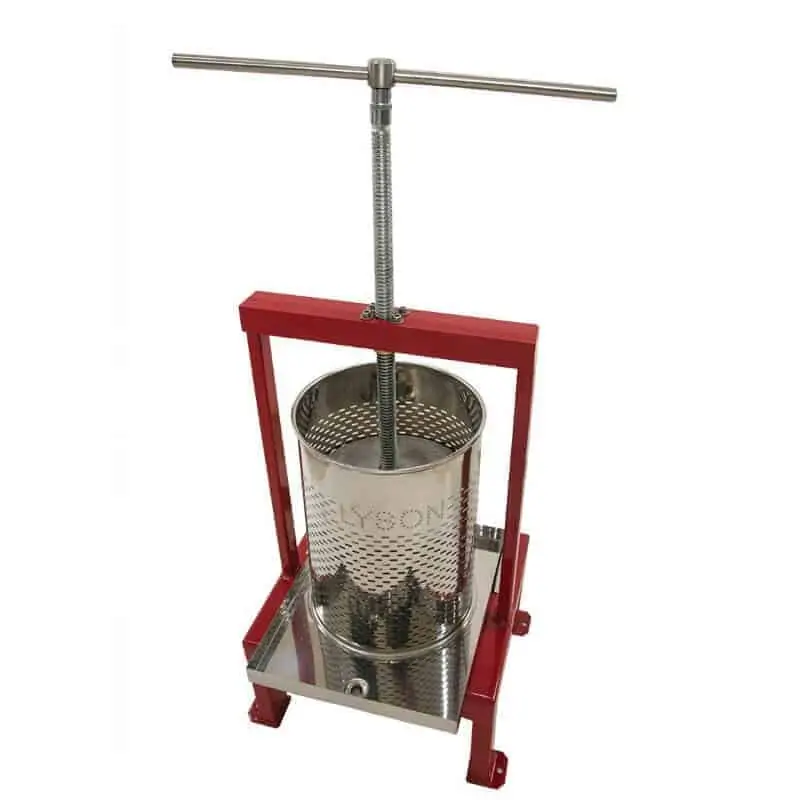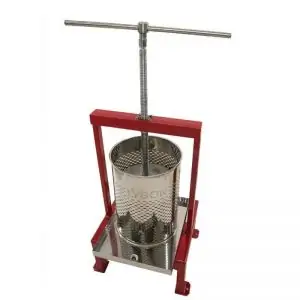 Wax Press
A great addition for the beekeeper who already has a well-stocked extracting room or honey house, our wax press will make for a great conversation piece as well. This device gives the beekeeper a mechanical advantage for getting the last bit of honey out of wax cappings. It can speed the processing of beeswax for use in everything from candles to soaps, lip balms, and more.
There's a special gift somewhere for every beekeeper, new or experienced.